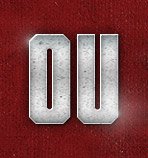 Open Post | Monday, March 13th
Posted on: March 13, 2017
As you all know it's spring break so there likely won't be a ton of notes this week. Next week the Sooners will begin spring ball.
– Cam Jones: Yesterday, 2018 DB Cam Jones (Mansfield, TX) announced that he will commit on April 16th…
#Sooners 2018 DB target, Cam Jones sets his commitment date for April 16th. https://t.co/pDFUnZ4Idu

— Super K (@SuperK_TFB) March 13, 2017
His original tweet has since been deleted but it's my understanding he still plans on announcing next month. As many of you know Cam Jones visited OU on the first jr day.
Jones tells me he will decide between OU, Texas Tech, Minnesota, UCLA, Baylor, Colorado and Miss. State. However, it's my sense that this is a battle between OU and UCLA.
Cam said about his interest in UCLA, "The town of LA is amazing. It's a great place to come back to. Of course the UCLA education is astounding and their football program is getting there. And coach Meet (DB coach, Demetric Martin) is a great coach and a great guy".
Cam said about his interest in Oklahoma, "The winning tradition at OU obviously stands out. The fans on game day is amazing. The coaching staff is amazing and it's stable…not a new coach here and there".
It's easy to assume the Sooners will win out here but it would not surprise me to see UCLA gain Jones' commitment. I'll be doing some checking over the next week or so to get a better idea of which way this one is trending.
Should the Sooners win out here, it's my understanding that it would only leave one more open safety spot. – (Super K)
– JaQ Crawford: 2018 WR/DB, JaQ Crawford (Rockford, TX) released his top list and the Sooners have made the cut. I'm working to confirm but have heard that Crawford will visit OU for the spring game in April.
sorry for the wait… TOP 10! 👀🔥 pic.twitter.com/Kxz8sKLuiV

— ⛵️ (@KingCrawford_) March 12, 2017