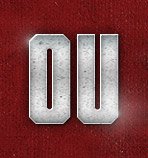 Open Post | Monday, June 19th (UPDATED: 10:20 am)
Posted on: June 19, 2017
– Tramonda Moore: A quick note regarding recent Sooner commit, Tramonda Moore. Moore is expected to graduate in December so presumably he will be able to come in and compete for the vacant LT spot that Orlando Brown will leave. – (Super K)
– Treveon Johnson: As we reported earlier this weekend, 2018 WR Treveon Johnson (Giddings, TX) is expected to be on campus today. He is expected to arrive early this afternoon.
In speaking to him I get the impression that a commitment could happen but nothing is set in stone. There is also a possibility that another Sooner target could be riding up with Johnson. This particular prospect could also be close to a commitment but again there is still some uncertainty there. – (Brandon)
– Jaylon Robinson: Sooners hosted 2018 WR and recent OU offer, Jaylon Robinson (Ft. Worth, TX). Robinson said the OU visit was, "the best visit so far". He said that he has a great relationship with coach Gundy and that, "Coach Riley's offense is what I probably like the most about OU".
Robinson also said he plans on returning to Norman in either July or for an official visit.
Robinson would like to have a decision made in the very near future and according to Robinson the Sooners are the team to beat. He says he has no plans of visiting any schools in the near future. Keep a close eye on this one…a very close eye. – (Brandon)
– Kundarrius Taylor: As expected the Sooners made the top six for 2018 WR, Kundarrius Taylor (Memphis, TN). Also included were Tennessee, Auburn, Mississippi State, Missouri and UCLA.
@asvplondon @DemetricDWarren @BryanFenley pic.twitter.com/oOzi2lbRNm

— Kundarrius Taylor🎈 (@KingKt___) June 19, 2017
Taylor has already visited Norman twice and as we previously reported he plans on returning to OU in July for a third visit. Based on word from our sources we feel the Sooners are at or near the top of Taylor's list. With all the wide receiver targets that the Sooners are sitting in a good spot for, this could quickly turn into a first come first serve situation. – (Brandon)
– Spencer Rattler: In case you missed it…
Btw, 2019 Elite Phoenix (AZ) QB Spencer Rattler (@SpencerRattler ) visit to #OU is Monday. We reported earlier in week. Traveling tomorrow.

— Brandon Drumm (@BrandonTFB) June 18, 2017
We are told that Rattler is the Sooners number one QB target for the 2019 class. He arrived in Norman last night. While I obviously cannot guarantee it, Rattler did say there is a chance he could pull the trigger on this visit. Going into this visit the Sooners are the clear leader for Rattler and he made it clear to me that Lincoln Riley is his favorite head coach. – (Brandon)
– UPDATED (8:40 am): Sooners hosting another talented visitor today…
Elite 2019 Plano (TX) TE Austin Stogner (@austin_stogner ) tells me he is taking a UO visit to #OU today. Stogner holds #Sooners offer.

— Brandon Drumm (@BrandonTFB) June 19, 2017
– UPDATED (10:20 am): Johnson's visit has been pushed back…
2018 Brenham (TX) WR Treveon Johnson (@TKJ_11 ) was set to visit #Sooners today, but has to push visit back to tomorrow. @TFB_Sooners

— Brandon Drumm (@BrandonTFB) June 19, 2017