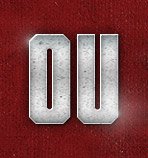 Open Post | Monday, July 10th
Posted on: July 10, 2017
– Bobby Brown: One of the Sooners top defensive line targets is 2018 DE/DT, Bobby Brown (Arlington, TX). Brown was at Alabama for a camp last month and I had a chance to speak to someone on the Alabama side about Brown and what they're hearing on his recruitment.
I was told that after the camp Brown moved up to the number one defensive line target on Alabama's board. Apparently he was absolutely unblockable at the camp.
Brown doesn't talk about his recruiting much so any insight we can get is always welcomed. My source on the Alabama side tells me that Brown is set to announce his decision on Novemeber 2nd. Right now folks on the Alabama side feel very confident. Though I should note that when Saban becomes fixated on a player, as it seems he has with Brown, then many tend to assume said player will end up at Alabama.
I was told by sources on the Alabama side that they are under the impression from Brown and his family that the biggest threats to Alabama are OU and Texas. I have yet to be able to confirm any upcoming visits to OU but I'm told the Sooners are trying to get Brown up this summer so hopefully we'll something on a visit soon. – (Super K)
– Jaiden Woodbey: I checked in with star DB and Ohio State commit, Jaiden Woodbey (Bellflower, CA) on whether he still plans on making it to the BBQ at the end of the month. As many of you know Woodbey recently tweeted out that he was/is solid to Ohio State.
Woodbey said he needed to confirm the visit with his family but it definitely sounded like he's still interested in visiting. Brandon is set to do a full interview with Woodbey in the near future so we should get a better indication about where things stand but his responses to me definitely seem to indicate there is still interest in OU. – (Super K)
– Brian Asamoah: I did confirm that 2018 LB, Brian Asamoah (Columbus, OH) is set to visit OU for the BBQ later this month. Asamoah had previously told me that a decision could come at anytime. Last night he let me know that his current plan is to wait till signing day. My suspicion is that timeline may change significantly based primarily on the fact that he strikes me as a sharp young man who will realize offers don't always wait around that long. – (Super K)
– Tanner Mordecai: Just a quick and interesting note on OU QB commit, Tanner Mordecai. I had an interesting conversation with someone on the Texas side about the quarterbacks in the region and I came to discover that Mordecai was apparently a guy that Tom Herman really liked. I was told that the Texas staff saw Mordecai as a "faster version of Baker Mayfield". In fact the source said that the Texas staff has in their notes that Mordecai has run an unofficial 10.7 100 m. I don't evaluate QBs but I've been around long enough to know that QBs don't normally run that fast! – (Super K)