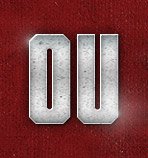 Open Post | Monday, January 29th
Posted on: January 29, 2018
– Michael Thompson: Sooners recent DT visitor, Michael Thompson (St. Louis, MO) has released his top two.
Top 2❗️❗️❗️ pic.twitter.com/9w6dlO5ez5

— Michael Thompson Jr (@mthompson201) January 25, 2018
We spoke with Thompson and his mother last week and they let us know that they would be making their decision this past weekend and then publicly announcing the decision on signing day.
The Sooners were recruiting Thompson early in the process but nothing ever materialized in terms of a visit. When Lampkin let the staff know he would be leaving, they knew they needed another massive human being on the defensive line. Michael Thompson is a massive guy. He's 6'4 and currently well over 300 lbs.
We are told that the staff feels good about where they stand but when it's this late in the game, players understand they need to reserve a spot. In talking to Thompson and his mother early last week, they seemed genuinely undecided. – (Super K)
– Tyrion Davis: I will do a more extensive write up on 2019 Baton Rouge (LA) running back Tyrion Davis a bit later, but I wanted to drop a few notes from my conversation with the star RB.
– Davis is committed to LSU, but that commitment isn't as strong as you might think; Davis is set to visit Alabama on the 25th of February. He is also working with Coach Boulware to set up a date to take a unofficial visit to Norman.
– Davis said that he will take both unofficial and official visits to OU and is expected to talk with Coach Riley soon about those.
– Davis also said that, even with his commitment to LSU, he has a set of three top teams in mind: LSU, OU, and Bama.
Again, I will have much more on this later. – (Brandon)
– Trace Ford: A name you are going to want to know is Trace Ford. Ford is a 2019 DE prospect out of Edmond Santa Fe. He has one of the quickest first steps you'll see. He's relentless in his pursuit. He has excellent directional change, perfect for modern defensive linemen that need to corral running quarterbacks or get ninety degrees in a hurry when a tackle tries runs them up field.
Ford picked his first FBS offer Friday morning when Memphis extended an offer. I plan on seeing Ford in person this week. If he looks anything like he does, physically, on film, I wouldn't be surprised if he ends up being a 30+ offer guy.
Ford is a multi-sport athlete. He plays baseball along with football. He's also a very sharp young man. We don't typically report on academics because it is a private matter but everyone I've spoken to tells me he is a 4.0 student.
We are still getting to know Trace but, so far, the more we learn about him, the more we like him.
Ford tells me that Texas has invited him to a jr day. He says he hasn't heard from Oklahoma just yet. He also tells me that Oklahoma State has been in touch.
Enjoy the show… – (Super K)
– A few things on Moro Ojomo:
*Interesting note here, I heard that Ojomo actually made a mid-week trip to Texas A&M. I can't confirm with anyone close to Ojomo as it seems they are trying to keep it quiet but I trust my source on this.
*As of Saturday evening I was told that the Texas visit was going well but a source close to Ojomo tells me, "he's still pretty torn".
*Have been told by multiple sources that Ojomo's father wants Ojomo close which helps both Texas and Texas A&M
*However, the Sooners are a team with a lot of ties around the Katy program. I think the fact that the Sooners are still in it, despite being farther away, is a testament to how much Ojomo enjoyed his visit.
*While everyone is assuming this one is a Texas vs. OU battle, a source told me not count Texas A&M out. The fact that he wanted his visit to Texas A&M kept quiet is noteworthy.
*I am told that part of the appeal to Texas A&M is the fact that they run a four man front and Ojomo will be able to play a true 3 technique. I'm hearing that he prefers that position over Texas and OU's nose or 4i.
*Still, Texas seems to have the lead here but Ojomo still has a couple more visits. – (Super K)
– I know many of you have asked about whether the Sooners will go after a 2018 WR in order to replace Trevon Johnson. We are told that they will not. Instead, they will take an extra receiver in the 2019 class. – (Brandon)
– Tavion Thomas: Source tells us they don't expect OU to go after a replacement running back.
– Earlier this week, one of Texas writers, Will Baizer, noted that the Sooners have been in touch with 2018 OL, Tychicus Tibbs out Lakeview Centennial High School (Garland, TX). Tibbs is a massive guy (the Sooners seem to be recruiting a lot of those lately) at 6'4 320 lbs. I checked in with Tibbs and he said that coach Bedenbaugh has remained in touch with him. In fact, he told me that he coach Bedenbaugh spoke yesterday (Saturday). I asked Tibbs if he will be visiting, to which he said, "I have to see if they have an offer available for me".
As, Will noted, his offer will be contingent on how many spots the Sooners have left. – (Super K)
– Oklahoma players were doing testing last week. I'm still finding out numbers but have heard that Neville Gallimore ran a heck of a time. Don't have the exact time but was told it was sub 4.8. Gallimore didn't have a great year but I'm told he is completely refocused and with the injuries behind him, I expect to see him have a big year.
– Another guy who was mentioned to me was AD Miller. As we noted before, Miller redshirted this year. He struggled with a hamstring issue in fall camp. So, they felt it best to redshirt. I'm told Miller ran the fastest time of the wide receivers running an electronic sub 4.4!
– Haven't heard a ton about the freshmen yet. The team hasn't started any player led 7v7. But not surprisingly, two names I've already heard are Ronnie Perkins and Bookie. It's way too early to say much but based on their attitudes, approach and testing, it sounds like they're making a good early impression.
– A guy I think you'll hear a lot about this spring is Ryan Jones who came in as a DB/ATH. He's now playing OLB (field). One source said, "Ryan Jones has that twitch that none of the other linebackers have".
– Asked a source about the defensive talent in general and was told, "the talent is there. The athletes are there. I'm not saying recruiting can't get better. The defensive front guys coming in this year are exciting. But the athletes are there to have a good defense". I asked this in response to some narratives out there about the primary issue being one of recruiting.