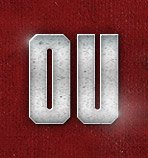 Open Post | Monday, January 22nd
Posted on: January 22, 2018
– Stacey Wilkins: 2019 OT, Stacey Wilkins out of Camden Fairview, who was at Jr Day this past weekend picked up an offer from the Sooners.
Wilkins was asked to show up early yesterday by OL Coach Bill Bedenbaugh where he got to sit in on his position group meeting. After that was done he said they toured the facilities and played video games.
"Awesome," he said about the facilities. "Best I've seen so far."
Wilkins said Bedenbaugh said they like him at LT with his frame (6'7″/280) and athleticism. He was headed to do the photo shoot when Head Coach Lincoln Riley brought him into his office for some one on one time when the offer was extended.
"Shocked," Wilkins said when he heard about the offer.
Bedenbaugh will be coming by later this week to see him and they let him know they will be staying in touch and recruiting him hard moving forward. Like you've heard in the past, there wasn't any pressure put on by the staff for Wilkins to commit even though he did admit there was a part of him that did consider it for a minute.
Wilkins does have another Jr Day visit lined up for Texas next month but did say he is looking to get back to Norman possibly with his parents for the Spring Game.
Before the call ended I asked Wilkins where he would say Oklahoma stands with him after the offer and the visit he just had. To which he answered…
"They are definitely one of my top ones (choices)."
At this point it's obvious that Lincoln Riley and the staff did their job making a big impression on Wilkins and have put themselves in a strong position for him moving forward. A summer time decision is when Wilkins has stated he is wanting to make a commitment. Keep a close eye on this one moving forward. – (Alex)
– Michael Thompson: Oklahoma hosted 2018 St. Louis (MO) defensive tackle, Michael Thompson, this past weekend.
#Sooners big time 2018 DL official visitor Michael Thompson (@mthompson201) enjoying the #OU campus today. Thompson would be a HUGE get for OU. @TFB_Sooners pic.twitter.com/gcHAHNoMq1

— Brandon Drumm (@BrandonTFB) January 20, 2018
OU DL coaches Calvin Thibodeaux and Ruffin McNeill will be doing an in-home with Thompson and his family later on this week.
Was told that OU pulled out all the stops and Thompson and his mother, Eboni, spent a ton of time with Coach Thibodeaux and Coach Riley. Riley even played some hoops with Thompson during their visit.
We can tell you that the visit went extremely well. One source said emphasized Thompson's relationship with Sooners DE, Ronnie Perkins, will play a significant part in this recruitment. Don't expect a decision till closer to signing day.
We will likely have more on Thompson later. – (Brandon)
– Garrett Wilson: This past weekend, Sooners offered 2019 WR Garrett Wilson (Austin, TX). Wilson is probably the best WR in the state of TX.
Star 2019 TX WR, Garrett Wilson (@GarrettWilson_V) picks up a #Sooners offer. Was planning a trip to Norman for tomorrow's jr day but will postpone visit till February.

— Super K (@SuperK_TFB) January 21, 2018
As the tweet above indicates, Wilson was planning on being in Norman this past weekend but his father let us know that they postponed the trip. The Sooners were hoping to offer Wilson in person but because he couldn't make it up, they extended an offer over the phone. – (Super K)
– Brayden Willis: Sooners have extended an offer to 2018 Arlington, TX Martin TE Brayden Willis today. 6'4″ & 215-pounds.
Blessed and very excited to receive an offer from The University of Oklahoma ‼️ #BOOMERSOONER pic.twitter.com/aUiKjyn6SQ

— Brayden Willis (@Bwillis_11) January 21, 2018
Willis has impressive speed and agility. But also like how versatile he is. Lines up inline and in the slot as well as runs the wild cat. Kind of TE that can do damage in the Big 12.
Spoke with Willis and he let me know the interest from the Sooners just started about a week ago. Which obviously went from 0 to 100 real quick. Willis, who says he is 6'4″ barefoot and currently weighs about 220 said Cale Gundy is coming to do an in-home visit this Wednesday.
As far as an official goes, this upcoming weekend Willis will be taking a visit to Wake Forest but says he is planning to take an official to Oklahoma the following weekend, Feb 2-4. National Signing Day is Feb 7 so would give Lincoln Riley and company the chance to WOW Willis at the right time.
We will have a full update coming but can tell you proximity to home is a big deal to Brayden. And currently the Sooners biggest competition would be Boise State, Wake Forest and Utah State. – (Alex)
– 2019 Millwood (OKC) RB Marcus Major has been picking up offers, as of late. His latest offer was Arkansas, which he received three days ago. Oklahoma invited the fast rising RB to JR Day.
I reached out to some sources and was told that OU absolutely loves Major and they are going to continue to recruit him. I wouldn't expect an offer just yet with OU really having a good shot with Trey Sanders, but Oklahoma is very interested in the star okpreps RB and have him high on their board.
I wouldn't be shocked if he was apart of the Sooners 2019 class when it's all said and done. At the very least, I wouldn't be shocked if an offer is thrown his way at some point. – (Brandon)
– Derek Green: Sooners picked up an early commitment from Jacksonville (NC) defensive tackle Derek Green. Since Green's commitment to OU, Georgia and a host of other schools have come calling the star defensive lineman.
I spoke with Green yesterday and he told me that he is still solid with OU. As a matter of fact, Green has his official visit slated for this spring to Norman on the weekend that the OU spring game is played. Green added that, as of right now, he does not plan on taking any other official visits. That could change, but Green seems very solid. – (Brandon)
– Team Note | Bennie Wylie: Oklahoma players have begun working with newly hired S&C coach, Bennie Wylie.
I spoke to some people and the theme seems to be the same with everyone that has dealt with him so far. It's been nothing but a ringing endorsement of Wylie.
One source told me, "He just is so personable. Not the drill sergeant type that Schmitty was, but a guy that gets a relationship with the players and finds out what motivates them." The source added, "Not everyone reacts to the hard-nosed style. Every kid has a different personality and he tries to tap into that."
The other thing about Wylie is that he is really big on recovery and injury prevention. All in all, Wylie seems to be welcomed by all in the Sooners football program, so far. – (Brandon)
– Oklahoma did an in-home with Dashaun White last Thursday night. White told me that the in-home was great and, "I wish I was on campus already". White is headed to Norman this weekend to help with recruit official visitor Michael Thompson and some 2019 guys when OU hosts Jr. Day on Sunday. – (Brandon)
– Sooners were expecting 2019 Mayde Creek HS (Houston, TX) DL Marcus Stripling to make it up for Sooners JR Day, but we learned that Stripling did not make it up Norman. Don't worry. The Sooners remain in a great spot for the Stripling. – (Brandon)
– Michael Tarquin: We told you all about Bellview (FL) OL Michael Tarquin visiting last week. What we did not know is that Tarquin came up on Thursday and has been in Norman since. I spoke with Tarquin a few minutes ago and he said that he spent a ton of time with OU offensive line coach Bill Bedenbaugh. As a matter of fact, Tarquin said that his favorite part of the visit was "watching film with Coach Bedenbaugh and learning."
2019 Bellview (FL) OL Michael Tarquin (@Mike_Tarquin70 ) with #Sooners HC @LincolnRiley at #OU JR Day. @TFB_Sooners pic.twitter.com/20cXUTkGNV

— Brandon Drumm (@BrandonTFB) January 22, 2018
Tarquin also said he liked how "close everything is on campus." He added that the facilities "were amazing and really thought out with how the dorms and facilities are so close to one another."
Tarquin has set up his official visit for the Spring game weekend (April 13-15) and still has plans on announcing once his visits are done this spring. Tarquin named OU and Ohio State his leaders and those are the schools he has visited the most (OU twice and Ohio State three times). Expect those two to fight for his services until early signing day. – (Brandon)