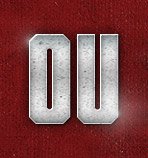 Open Post| Monday Jan. 27th (Updated 4:23 pm)
Posted on: January 27, 2014
– In regards to Kenyon Frison. I have two words for you "no clue." Last word I got with respect to how Oklahoma is feeling about Kenyon was earlier this past weekend and what I gathered is even they aren't sure where they stand, though I suspect they're going to find out very soon. I have asked a lot of people who might have some kind of connection to Kenyon and even they don't know. So unless I hear something out of the blue, I think I'm done asking or even trying to guess 🙂
– Got a message from Deondre Clark's mother last night. I didn't see the message right away so I didn't have a dialogue with her. She did reiterate what a great time Deondre had at OU…which I thought was pretty cool seeing as they just got back from LSU. She also said that she hopes the OU coaches will continue to recruit Deondre for these final two weeks…that made me think she still wants him at OU but maybe Deondre is feeling LSU. But then she added that the win against Bama really caught his eye. She said he called her right after and was very excited. She also that "Deondre would be a great asset to the Sooners".
– Chatted a little with big time DLineman, Breidan Fehoko. Great kid! And he LOVES Coach Montgomery. I could barely ask him about his relationship with Montgomery before he immediately said "love that guy!" Coach Montgomery has visited him on multiple occasions so you've got to believe Coach Mont feels he's really got a chance with Breiden. So I asked him how real Oklahoma's chances are with him and he said, "Because of the fact that Coach Montgomery has built a great relationship with me gives them an edge over any other school that just put an offer out there for me." He said that what he's looking for is a coach that he can have a real relationship with…a relationship that is beyond football.
– Texas A&M had their jr. day this past weekend and they picked up a commitment from Oklahoma offensive tackle target, Trevor Elbert. Elbert had offers from a ton of schools including OU, Alabama, and Ohio State.
– 2015 CB, PJ Mbanasor committed to TCU over the weekend. He played opposite corner to Trai Mosley for coach Killian at Hendrickson. OU has not yet gotten involved with Mbanasor but I mention him because I believe we should. I've seen him in person and I can tell you he is a massive corner. He's listed at 6'1 but he's bigger than that. He's got to be 6'2 and is just a big kid! Looks like a big safety and covers like a corner. Needs to work on his technique. He's so big that he likes to cheat and use his hands a lot instead of moving his feet, something he won't be able to get away with at the next level but as a friend of mine (who was a former TCU CB himself) told me…"he's got all the things you want in a big time corner…he just needs more coaching."
– (UPDATE 8:11 am): Didn't have a chance to catch it live, but by all accounts it seems as though OU commit Curtis Bolton had himself quite a day Sunday in the West Coast Bowl. Have seen numbers like eight tackles and three or four sacks. Despite concerns from a number of the recruiting services about Bolton's size, the kid just seems to have a unique ability to get to the quarterback. Remind you of another "undersized" OU pass rusher?
Curtis Bolton proved hes' a beast today. Balled on D, special teams & hits dudes like a truck. #D1Bound #BoomerSooner @CB_Heisman18

— #D1Bound Nation. (@SportsRecruits) January 27, 2014
#Oklahoma commit Curtis 'Buzzy' Bolton (Vista Murrieta) put in work today at the #WestCoastBowl with at least 3 sacHighlight Mix on deck

— UnderTheRadar (@_UnderTheRadar_) January 27, 2014
Found some highlights. Enjoy 🙂
– (UPDATE 9:43 am): More from Deondre Clark's mother. Take it for whatever it's worth.
OU fans have shown more love via social media by far but ASU and Ole Miss has recruited harder.. Maybe the fans can help me out

— Dorshell Clark (@MothersLuv4ever) January 27, 2014
@MothersLuv4ever Montgomery has been Great since he started….No doubt about that

— Dorshell Clark (@MothersLuv4ever) January 27, 2014
OU has always been Deondre's choice but after Jackie left he NEVER heard from OU until Montgomery reached out

— Dorshell Clark (@MothersLuv4ever) January 27, 2014
@todd_spurgin Thank you but I'm still working…He is My Last so it's No Secret that I want him close to me….

— Dorshell Clark (@MothersLuv4ever) January 27, 2014
– (UPDATE 11:19 am): Aaron Colvin's agent tweets that the former OU corner is having his ACL surgery today.

Prayers up for @AColvin14 who has ACL surgery today with Dr. Andrews. Good news – it's just the 1 ligament. He'll be back better than ever!!

— Ken Sarnoff (@KenSarnoff) January 27, 2014
– (UPDATE 11:55 am): K signed off on a Bedlam b-ball game thread for tonight! So make sure to check back closer to tip and we'll hang out and watch some hoops tonight.

– (UPDATE 12:20 pm): Some more big news as K has confirmed through Dorshell Clark that both she and her son, Deondre, will be in the house tonight for the Bedlam basketball game. Obviously, with older brother Stevie being a Cowboy it's not a huge shock the family would make the trip to Norman. But with the comments from earlier today (and above), it will give the OU coaching staff a chance to clear whatever, if any, air that needs to be cleared and another chance to impress following the LSU commit's visit to Baton Rouge this past weekend.
– (UPDATE 4:23 pm): According to multiple reports, both Bob Stoops and Cale Gundy were by Casady h.s. today to see Sooners 2015 OL commit, Josh Wariboko.