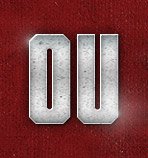 Open Post | Monday, February 5th
Posted on: February 5, 2018
We are in the final couple days before the 2018 signing day. Oklahoma signed 19. They should add two more signees in DaShaun White and Brayden Willis bringing them to 21.
Final Targets:
– Tank Jenkins: Jenkins is set to announce on signing day. He's down to OU, TAMU and Ole Miss. It certainly seemed like OU was a foregone conclusion but that last minute Texas A&M visit might make things interesting. This is likely OU vs. TAMU. Hope to hear more on this tomorrow.
– Jeremiah Martin: Martin will announce on Wednesday. He was down to OU and Texas A&M but took a visit to Washington this past weekend. Something about this one feels like it doesn't go OU's way but still checking.
– Michael Thompson: We actually saw Thompson at his high school last week when we stopped by to see 2019 DB, Jalani Williams. Coach Thibbs was there at the same time. In fact, when we signed in we saw Kerry Cooks had been there earlier in the day. That evening Lincoln Riley and co. were in-home with Thompson. Thompson is down to OU and Missouri and the Sooners like their chances in this one.
– Moro Ojomo: Ojomo plans to announce on Tuesday. He visited Oregon this past weekend. Going into this week, Texas held the edge with the Sooners behind. We still believe Texas is the favorite here.
The Sooners have the space to take all of the guys above. They should land at least one or two. That would leave them a couple spots for grad transfers or late guys. They are looking at a few grad transfers. – (Super K)
– I spoke with 2019 Missouri City (TX) DE/OLB Nelson Ceasar the night of his Oklahoma offer. I want to give you a taste of what I will be writing about because it is one of the better backstories.
Blessed to receive my 9th offer from the Oklahoma Sooners?⚪️ #BoomerSooner pic.twitter.com/c0bjiNC1js

— Nelso❄️ (@CeaserNelson) February 1, 2018
Nelson grew up cheering for OU because of his father. Nelson's father had committed to OU, to play football, during his senior year. The elder Ceasar never made it to Norman and instead joined the Marines for personal reasons. He has since passed away, but Nelson has always held OU in high regard because of that.
There is much more to this story with some really good quotes on where OU stands. Nelson visited OU for their first Jr Day in January. That visit went extremely well and Nelson says he will be back to Norman for the spring game and likely some practices. – (Brandon)
– I spoke to some sources and was told that Sooners LB coach Tim Kish spent time in his home state, Ohio, on Friday. Kish did an in-home with 2018 LB signee Brian Asamoah, but that wasn't the only reason for Kish's visit to the Buckeye state. I was told that Kish went and watched 2019 Lexington (OH) LB, Cade Stover's basketball game, as well. Stover confirmed that with me before he took the court on Friday.
For those that don't think OU would have a chance with a high profile guy like Stover, in Ohio, you're mistaken. Stover's family has strong ties with Tim Kish. So much so that I am told that Kish is very close friends with Stover's grandfather. The connection is working as Stover has set up a visit to Oklahoma for the Sooners spring game in April.
I am set to speak with Stover later on, this coming week. – (Brandon)
– Sooners made the top 6 for 2019 North Stafford HS ( Stafford, VA) RB Devyn Ford. Ford is considered one of the top players in the country and top 5 at his position of RB. I am in the process of reaching out to Ford to speak with him about when OU might get a visit and what his timetable for a final decision.
Top 6️⃣ no order ‼️ pic.twitter.com/vMWUjzAYXc

— Damonte' ? (@TsunamiFord) February 1, 2018
Running back is going to be good position for OU, in 2019 class, with Isaiah Spiller committed already and big time targets in Marcus Major Jr, Noah Cain, Trey Sanders and Ford being guys Oklahoma would like to close that position out with. – (Brandon)
– 2019 San Bernardino (CA) LB, Jonathan Perkins tweeted out he will be taking his official to OU on the April 13-16. That weekend is Sooners spring game and as we told you, yesterday, Oklahoma is planning on hosting as many as 18 official visitors that weekend.
#OU Visit February 16th-18th.⭕️

— Jonathan Perkins (@Jperkins_21) February 2, 2018
Perkins has Oklahoma very high on his list and comes from a family with deep roots in the Sooner State. Perkins has family from Tulsa and has told us about spending a ton of time in Oklahoma throughout his childhood. Speaking to sources on the OU side, they feel very good about where they stand with the star 2019LB. – (Brandon)