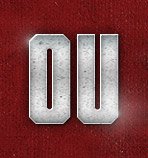 Open Post | Monday, February 26th
Posted on: February 26, 2018
– Erick Young: When I spoke with 2019 DB, Erick Young after his Oklahoma visit, he told me that he was planning on waiting till after his senior season to make a commitment decision. The Sooners made a good impression but he wanted to take his time with things.
I caught up with him today at the Houston Opening and few notes of importance stood out:
*He no longer plans to wait till the end of his senior season to commit. In fact, he said, "it's going to be sometime before my first game". No solid timeline but he's moving things up for certain.
*He said two schools are standing out right now: OU and Texas A&M. Obviously, he has other schools in the mix but it sounds like those are the two leading the charge at the moment.
*He does plan on making a return visit to Oklahoma. He originally planned on waiting till the fall to take an OV to OU. That may still be the case but with his timeline shifting so quickly, that may impact when he takes his OVs.
*He was wearing OU gear at the Opening. He has an injured hand. So, he wasn't able to participate:
2019 Star DB, Erick Young out here at the Opening in Houston wearing #Sooners gear. pic.twitter.com/QPRsfsxX8M

— Super K (@SuperK_TFB) February 25, 2018
We'll have more notes from the Opening up later.
– The Sooners are in the mix for 2019 OT, Stacey Wilkins (Camden, AR). Wilkins already visited Oklahoma once for the first junior day. He tells us that he will return to Norman for the spring game. – (Brandon)
– Last week the Sooners offered 2019 CB, Isaiah Rutherford (Carmichael, CA). Rutherford has offers from the likes of Alabama, Notre Dame and others. We hope to have a full write-up on him but wanted to quickly note that Rutherford has initially said he plans to take an unofficial visit to Norman in the spring. – (Brandon)
– While the Sooners have landed two defensive linemen in this class, they are still in pursuit of one more. While it looked like Marcus Stripling was very close to pulling the trigger for the Sooners, not long ago. He's slowed things down. But we are told that this hasn't changed OU's pursuit of him. They continue to recruit him hard and per our sources the Sooners still feel good about where they stand with Stripling. However, once again, Texas A&M remains a threat here. – (Brandon and Super K)
– Also, of note, 2019 DB Jamal Morris (Richmond, TX) will take a return trip to Oklahoma for the spring game. Morris is high on the Sooners but was wearing Texas glows at the Opening yesterday and even flashed the horns to one of our camera men. As you may know, Morris took a visit to Texas immediately after his OU visit.
Oklahoma Official Visit April 13th. #BoomerSooner ⭕️

— Jamal Morris (@KinngMorris) February 26, 2018
However, this battle very much feels like one Oklahoma can win. – (Super K)
– William Harrod: The Sooners have offered 2019 Fort Washington, MD National Christian Academy OT William Harrod. At 6'5″ and 305-pounds off initial glance, kid is really well put together physically with a powerfully built looking lower half.
Blessed To Receive An Offer From Oklahoma … Thank You @OU_CoachB For The Opportunity… 2 Years Straight All 5 Lineman All Conference Players @RivalsFriedman @BrianDohn247 @OU_Football @SWiltfong247 @TrentW71 pic.twitter.com/RewTfzVsMi

— William Harrod (@Omertawill_) February 23, 2018
Harrod has reeled in some impressive offers over the last few days including Ohio State, Oregon and Oklahoma. We will work to try and get a full update from him, soon.
Looking at his film you see another massive kid who shows good feet and moves well in his pass pro set. And at times can show pretty good technique in the same regard. Then you see times where the technique isn't there at all (feet cross or hands are not utilized for example) but because of his massive frame is still able to move defenders. Did notice that he does appear to have shorter arms (may not be the case but appeared that way to me on film) but looks athletic enough to remain at OT at the next level. But with shorter arms and a powerful looking lower half, could guard be in his future at some point?