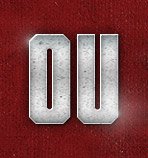 Open Post | Monday, February 12th
Posted on: February 12, 2018
– Kenyon Green: Sooners add another huge visitor for this weekend's jr day.
2019 OT, Kenyon Green (Humble, TX), tells me he will make it to Norman this weekend.
#Sooners get a massive visit this weekend, as star 2019 TX OL, Kenyon Green (@K_Green_01) plans to be in Norman for jr day.

— Super K (@SuperK_TFB) February 12, 2018
The former LSU commit has been hoping to get up to Norman for a while and it sounds like both parties will finally get what they want. – (Super K)
– Jack Buford: 2019 OL, Jack Buford (St. Louis, MO) will be at this weekend's jr day.
Elite jr day visit at OU on Saturday @OU_Football #BoomerSooner pic.twitter.com/q3F6LPk3r1

— Jack Buford (@jackjack2k19) February 12, 2018
I had chatted with Buford's father on Saturday and he mentioned they would be down. Sooners are definitely a player in this recruitment. Buford played with Ronnie Perkins at Lutheran North. – (Super K)
– Nelson Ceaser: Oklahoma is hoping to continue their strong defensive recruiting in the 2019 class. To continue 2017 and 2018 trend it always helps to have targets with ties to OU, or the state. 2019 Missouri City (TX) OLB/Edge Rusher, Nelson Ceaser, has just that.
Ceaser's tie to OU is an emotional tie.
On February 1st, the Sooners offered Ceaser…
Blessed to receive my 9th offer from the Oklahoma Sooners?⚪️ #BoomerSooner pic.twitter.com/c0bjiNC1js

— Nelso❄️ (@CeaserNelson) February 1, 2018
I spoke with Ceaser the night he was offered and you could tell, instantly, that this offer meant a lot to him.
Ceaser was excited about the offering and described his connection to Oklahoma, "My dad was committed to OU to play linebacker at OU out of high school. He never made it and eventually joined the military."
That revelation was a neat deal to begin with, but the elder Ceaser won't be able to see Nelson play in college. Nelson said, "My dad passed away, but Oklahoma is a school I grew up liking because he was set to play there before joining the military."
He added, "If you look at pics of us, at the same age, you will see we are identical, except he had a fade and I am rocking dreads."
The history with Ceaser led him to visit Oklahoma for their first junior day, in January, without even having an offer. He has since been offered by Oklahoma and says, "I am going to visit several more times this spring. Trying to come up for the other [next] junior day and a couple of spring practices."
With him visiting Oklahoma so often it is not hard to see that OU will be a major factor in his recruitment. Ceaser did add that he wants to take all of his visits, but he will just see how it plays out.
Ceaser has an emotional connection with OU that makes you a fan of him, no matter where he ends up. – (Super K)
– I checked in with 2020 Mesquite, TX (Mesquite Poteet) RB & recent Sooners offer Seth McGowan. The 5'11" & 195-pound prospect started receiving offers in the spring of his freshman year and is now up to 10-offers. Some of those offers are from programs like Arizona State, Arkansas, Colorado, Nebraska and Oklahoma State. McGowan let me know he was invited to the upcoming Jr Day on February 17 but unfortunately won't be able to make it due to other plans already made that day.
However, shortly after Jr Day McGowan has already set up a visit to Norman he tells me.
"I spoke with Coach Riley, (Jay) Boulware, and (Cale) Gundy about it and I'll be visiting on March 3rd," McGowan said who will come up to Norman with his pops.
– One of the things I took away from my conversation with Mr. Hicks I had the other night that I completely missed including (Yes, you have all the right to rip me for this) about 2019 Kansas DE Marcus Hicks was something he said about the coaching staff.
"They do a great job of making Marcus feel like he is family to them."
Anytime the word family is being thrown out is never a bad thing. Then when you see the below tweet Mr. Hicks put out yesterday it's no joke this staff holds Marcus high on their list for 2019.
OU, thank you so much for this edit for,@harcus_micks. Thank you to all the coaches for signing it. It's awesome! @OU_Football @LincolnRiley @OU_CoachMike @ThibB @OU_CoachJMac pic.twitter.com/CxMBRYJ5Z2

— Kelvin Hicks (@khicks71467) February 8, 2018
– Also, I caught up with 2019 Aledo, TX Ath and former Sooners commit Jeffery Carter's dad and at this point they still are scheduled to be at the Feb 17 Jr Day he mentioned however it still remains to be seen if that comes to fruition and if Jeffery is still a priority to this staff moving forward.
"It's been a minute since we have heard from Cooks," Mr. Carter stated.
In the meantime, Jeffery was down in Austin last weekend for a visit and may be getting out to Jr Days at Alabama and LSU soon along with a possible trip to Ohio State at some point in the future. Will be interesting to see how Cooks and the Sooners move forward with their recruitment of Carter because as you see below, his recruitment isn't slowing down anytime soon. – (Alex)
The University of Texas?… pic.twitter.com/caOjydl0Rp

— scooby? (@jcarter2133) February 6, 2018
THIS IS HUGE!!! Very blessed to say that I have been offered by THE Ohio State University!!!!?️? pic.twitter.com/jbTNSvWHfw

— scooby? (@jcarter2133) February 6, 2018
Good call with Saban this morning? #RollTide ? pic.twitter.com/oZmhAecLY4

— scooby? (@jcarter2133) February 7, 2018
– Erick Young: A couple weeks back the Sooners offered 2019 CB, Erick Young (Richmond, TX). This past week Oklahoma had a FaceTime call with Young.
#BoomerSooner baby ⭕️?? pic.twitter.com/CCyGYVm0W3

— Erick Young ⁴ (@Fvmous_ey) February 6, 2018
I spoke with Erick at a 7v7 event, this past weekend. He let me know that he was planning on attending next weekend's OU jr day. However, something has come up and he won't be able to make it.
He did say that Oklahoma is a school he will absolutely take an official visit to but doesn't know if that will be in the spring or the fall.
Young has been seen as a guy who most pegged to be leaning towards Texas A&M or LSU but I think Oklahoma is going to be more of a player here than many expect. It'll obviously depend a lot on how soon he can make it up to Norman.
Erick injured his hand so I didn't get to see him participate. But he's a big DB. Solid 6'0 if not 6'1 and already looks, physically, like a collegiate DB.
Star 2019 TX CB, Erick Young recently picked up a #Sooners offer. Says he plans to OV to #OU… pic.twitter.com/BFuDBFUuzJ

— Super K (@SuperK_TFB) February 10, 2018
– Donor Board Update: Due to the unexpected amount of demand, we are going to lock current donor board members in at the original $6.99 monthly minimum. If you are a member of the donor board currently or join by March 1st, you will stay at the $6.99 minimum. Anyone joining after that will be at a $7.99 minimum.