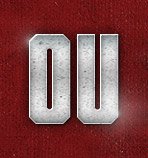 Open Post | Monday, Feb. 10th (UPDATE 5:47 pm)
Posted on: February 10, 2014
– I'll start with a little not so great news I heard through the grapevine. It sounds like there are a number of schools ahead of Oklahoma on the list of favorites for 2015 safety Kahlil Haughton. Haughton visited Oklahoma for the first jr. day and it seemed to us he enjoyed. However he's visited other jr. days as well, including TCU's this past weekend and from what we've been told it sounds like not only are the Horned Frogs higher on his list, Notre Dame, a team who has not yet offered, is also higher on his list. In fact the word we got is Notre Dame is his leader. It's obviously early in the process and many of you are probably thinking…who cares there are a million safeties, which is somewhat true. But Haughton is very talented. He's a fluid hard hitting safety that closes fast.
– Got word from Edmond Santa Fe OLineman, JR Hensley that he will be at Oklahoma's March 1st jr. day.
– Also, had a chance to speak to Westmoore WR, Dahu Green. For those of you not familiar with Dahu he is a very talented and very big WR. He measured in at around 6'3.5" flat-footed at the OSU jr. day. In other words he's a legit 6'4 with cleats on. He's got excellent body control and good lateral quickness and fluidity for a kid his size. He's probably a little lacking in top end speed right now which, in my opinion is the only thing keeping him from being one of the top 4 or 5 big WRs in the country. Dahu has been invited to come to Oklahoma's first spring practice on March 8th however due to a scheduling conflict he won't be able to attend. Interestingly Dahu recieved his first offer over the weekend from a division 1 FCS school, James Madison. Dahu could end up being a highlight coveted FBS recruit and we expect a number of bigger offers to come in once his name starts to get out.
– Many of you probably heard the news that Ohio State linebacker, Mike Mitchell will be transferring. Sadly, it appears Mike's father is ill and he wants to transfer closer to home (he's from the Dallas area). Mike was recruited by Oklahoma and in fact had Oklahoma among his top schools. We don't have any information on whether or not he's considering Oklahoma at this time but just figured we'd pass the note along for those who didn't see it over the weekend.
– For a little good news, things continue to look good with stud DL Breidan Fehoko. I had a chance to catch up with him a little this past weekend and he said that coach Montgomery is going to be down to visit him again in the spring. He also reiterated the strength of his relationship with coach Montgomery. He said OU stands very high on his list.
– Most of you probably already saw this news but Trey Franks is no longer with the team. Early last week Jordan Esco noticed that he was no longer on the depth chart and he tweeted it out. He asked us if we'd heard anything on Trey and we started checking on it but before we we're able to confirm it was confirmed by Newsok.com.
– We've gotten the results back from our most recent "Blind Tape Test". In this edition we had Chris Trulove (former director of pro scouting for the Denver Broncos) and Landry Jones to take the Blind Tape Test on David Cornwell, Justice Hansen and Cody Thomas. We will hopefully post those results this week.
– I had an interesting note on stud 2015 CB, PJ Mbanasor. PJ is a TCU commit but is considering Oklahoma now that he holds an Oklahoma offer. Interestingly, he is privately coached by a friend of ours who started as a CB for TCU for about three years (I can assure you that isn't influencing PJ's decision one way or another). Well here is an interesting nugget – our friend that privately coaches PJ also coached the one and only Derrick Strait. I asked PJ what he thought of Strait and he said ""that is how I want to look on the field…nasty, yet exemplary with technique". I'm not saying that this connection will affect PJ's decision but it's an interesting connection for OU fans either way. For your viewing pleasure this morning let me reintroduce y'all to the stone cold Strait:
– (UPDATE 3:21 pm): It should come as a surprise to no one that 2014 DE Deondre Clark announced today he will attend LSU. We knew that was coming, you knew that was coming, but just so you're aware it did indeed happen we wanted to update you on the situation.
– (UPDATE 5:47 pm): Oklahoma has offered DE/OLB Marshall Bo Wallace out of  NOLA (John Curtis). Haven't had a chance to look at any film on him just yet.