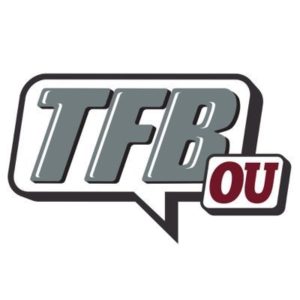 Open Post | Monday, December 3rd
Posted on: December 3, 2018
Big 12 Championship | Quick Post Game Thoughts
– Charlie S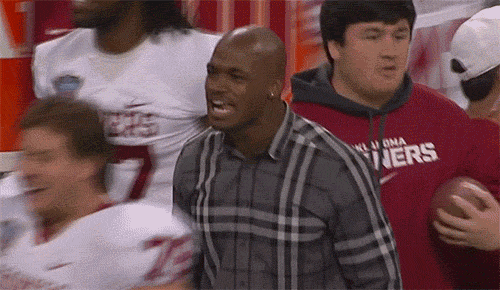 *** The Sooners never looked particularly sharp on offense throughout the day. As a matter of fact, Ryan and I were exchanging messages when OU took the lead in the first half and we both said how weird it was that OU took the lead into halftime with the way the game was flowing.
*** Sooners avenge their only loss of the year by beating Texas in the Championship game. That will be HUGE in national perception as well as on the recruiting trail for the '19 and particularly '20 classes.
*** James Hale nailed it this morning with his note about Norwood playing safety…not sure Bookie saw the field on defense and while not perfect, the secondary was improved from the WVU game coverage wise.
*** If Hollywood catches ONE of those 3 passes he didn't pull down in the first half…the entire complexion of the game is changed in OU's favor.
*** Tre Brown has etched his name in Sooner legend forever with that safety sack. Impressive call for Ruffin as well.
*** Kyler Murray is the best player in college football.
*** DaShaun White actually helped the defense when he was in. Murray still getting lost in the clutter around the line and over pursuing is an issue. I will have to go back and rewatch the game tomorrow, but the defense looked settled and effective while White was in.
*** Buzzy left it all out there. He played his heart out no matter his performance (which I think was pretty good all day and VERY good on occasion)
*** CeeDee Lamb…just tried to do too much but he was clutch a few times when the Sooners needed him. The fumble was a product of him trying to do too much.
*** DL played very well I believe. Held Texas to 88 yards. Thats welcomed.
*** Texas fans will bitch about the no-call pass interference late in the game…they will choose not to recall the terrible PI on OU in the first half.
*** Lincoln Riley called a very good game, the offense just didn't execute at the level you are all used too, particularly with a lot of drops.
*** Calc. Couple of huge catches. Kid shined today.
*** Lincoln was very emotional following the game…was a long grind throughout the year. You should all be proud of the way he has steered the ship.
*** Next up…DC search/announcement timeline to be determined…and a date with Alabama in the Orange Bowl.
---
Sooners Coaches Out And About | In-home Recruiting Visits
– Charlie S
The Sooners Coaches are out and about.
*** Lincoln Riley, Cale Gundy, and Dennis Simmons were in the Dallas area yesterday and stopped by to see commits Trejan Bridges (WR), Theo Wease (WR), Austin Sotgner (TE) and EJ Ndoma-Ogar (OL).
*** OU defensive line commit Kori Roberson (DL) tells me he is expecting Coach Thibbs and Lincoln to stop by on Tuesday for his in-home.
*** Spoke with Jamal Morris. He let me know head coach Lincoln Riley and he believes Coach Cooks will be by to see him today.
*** Source tells me OU will also be stopping by to see DL targets Marcus Stripling and David Ugwoegbu while in the Houston area.
*** Sooners defensive tackle commit Derek Green is expecting Coach Ruffin to come through on Thursday.
*** Touched base with Sooners 5-star offensive tackle target Evan Neals mother Sheila, and she let me know Bedenbaugh and the Sooners will be by to see Evan on Wednesday
*** Defensive back commit Jaden Davis let me know he is expecting the Sooners to be coming by on Wednesday.
*** Offensive line commit Stacey Wilkins is expecting OU to drop in on Tuesday.
*** Coach Thibbs caught up with Marcus Hicks for an in-home yesterday.
*** Touched base with Quarterback Spencer Rattler who let me know that he will be visited multiple times in the coming weeks by the Sooners staff. Lincoln Riley will head out to see him next week but before that…wait for it…Tim Kish will be out to see him on Tuesday.
Who knew Kish recruits QB's! Actually, that is his region so it is no big surprise other than the notion that he is still out there recruiting which could provide some insight as to where things currently stand, timing wise, in regards to filling the DC position. Or maybe not…but so far, I have heard that all the coaches will be out on the road aside from Diaco.