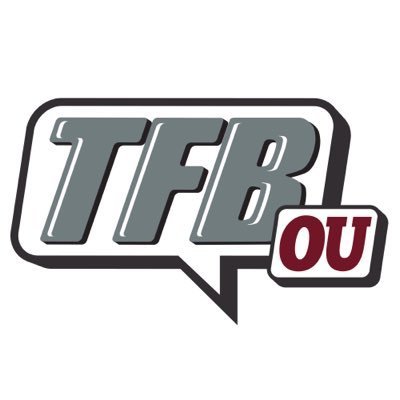 Open Post | Monday. August 6th
Posted on: August 6, 2018
Two Schools Standing out for Jacoby Jones
– Super K
It wasn't a huge surprise when OU JUCO defensive end target, Jermaine Johnson, committed to Georgia, recently. The Sooners had already begun making a move on another talented JUCO defensive end prospect in Jacoby Jones (Butler CC).
TFB was first to report Jones visiting Oklahoma for last weekend's BBQ. Jones was initially slated to take a return visit to Texas but once the Sooners made the invite, he quickly changed his plans and ended up in Norman.
I spoke with Jones immediately after the visit. At that time he had yet to receive the OU offer and it was clearly weighing on his mind.
Part of the reason Jones wanted the OU offer so much was because of how much he seemed to enjoy his visit to Oklahoma. Before the offer, he said, "Coach Thibbs said he wants to offer and he's going to push for me to get one".
Thibbs was true to his word. Within about an hour of Jones leaving the visit he texted saying, "they offered".
Jones is a December grad and says he will make a decision following his official visits. So far he's only taken one official visit which was to North Carolina State. But he says he will likely take at least three of his four remaining official visits this fall. He plans to visit Oklahoma, Texas and possibly Texas Tech or Oregon.
Jones is in camp and is limiting his contact with media.
But, immediately after the visit, I did ask him if there were any schools standing out and he said Oklahoma and Texas. So, as of now, this appears to be another Red River battle.
I can tell you, having seen Jones in person, he's well put together. Every bit of 6'3 and a muscular 250 lbs. He certainly looks the part and after a few months in a college S&C program, he'll definitely look like an NFL defensive end.
---
Sooners In Top Seven For 2020 OT Turner Corcoran
– Charlie S
The Sooners made 2020 Offensive Tackle Turner Corcoran's (Lawrence, KS) top seven.
Next Step⌛️🔋… pic.twitter.com/FUZPJlHCu5

— Turner Corcoran (@turnercorcoran) August 3, 2018
As I mentioned previously, we were expecting OU to receive some good news after Turner tweeted out that he had an announcement set for August 3rd.
While the number of the list is set at seven, after speaking with Turner I truly believe that this will boil down to a two maybe three-horse race with Ohio State holding a slight lead over OU followed by Notre Dame.
I expect the Corcoran's to make multiple visits to Norman over the course of his recruitment.
---
Sourced Fall Camp Notes | Quick Six
– Super K
***Offensive line first group is as expected minus the center. Left the right: Ford, Powers, Alvarez, Samia and Evans. One person said they still believe Creed (Humphrey) will win the spot but that was speculative. So, we'll see. Either way, it's clear OU should be good at center.
***Was told that there were multiple INTs which came from Motley, D Turner-Yell, DaShaun White and Patrick Fields. Speaking of Turner-Yell. Watch out for him. I'm not sure you'll see him much this year but I think he's a name you'll need to know. Sounds like he is super twitched up and already getting his hands on the ball. I'll continue to ask about him.
***I did ask about Kyler Murray and if the defensive success had anything to do with him. Was told, "I wouldn't say that. Defense really just had a good day to be honest. Came out hungry" I pressed a bit more in general on Kyler, "Solid arm and when he leaves the pocket, it's trouble (for defenses). But source added, "just has to stop thinking run first".
***At inside linebacker spots, it's obviously Kenneth (Mike) and Caleb (Will) though it sounds like Buzzy is splitting some reps with Caleb. I think you'll see Buzzy cross train a bit. JMT and DaShaun White are repping at MLB and I'm told both got some first-team reps. And Draper is repping behind Caleb and Buzzy, who as I said are splitting reps at the Will.
***Broiles was the starting safety, as we expected, over Barnes to start fall camp. It's a Barnes vs. Broiles battle but I bet both play either way. Broiles has looked good early but I think what might really help is as one source said, "he talks so much trash. He gets the guys going". In other words, if all things are equal, Broiles on-the-field demeanor and swagger may make the difference.
***On the OLB battle, it sounds like Gumbs is still technically the "starter" but both Gumbs and Jackson rotate with the 1s. As far as any separation, "No big jumps with either". As far as which guy people like, I've heard different opinions and at first glance, they sound pretty far apart. I asked three separate people about Gumbs and Jackson yesterday and one talked about Gumbs like he's going to be better than Obo one day – a lot of very high praise. The other said Jackson was much better than Gumbs.
For additional sourced practice notes, please click the Donor Board links below:
Sourced practice notes from Saturday.
Sourced practice notes from Sunday.
---
NewWave19 | What Is Left To Do?
– Charlie S
Current number of scholarship players on the roster: 80
Number of players exhausting their eligibility after the 2018 season: 12
Current number of verbal commitments for 2019: 17
Without any underclassmen declaring or any transfers, OU would be at the maximum of 85 players on scholarship.
Allow for anticipating 4-5 early departures, the number for the NewWave19 class should be between 20 – 24.
The Sooners will lose a relatively low amount of scholarships as well next year so they could choose to stay on the low end in anticipation of saving some scholarships for the '20 class.
So in my opinion, there are anywhere between three and seven spots remaining for the '19 class.
*****
Quarterback: 1 – Done
Spencer Rattler
Runningback: 1 (Would like 2)
Marcus Major 
Targets: Tyrion Davis, Noah Cain, Kenny McIntosh
(Of the acknowledged targets, McIntosh would represent the best shot for the Sooners at this point, yet he will still be a difficult pull until he makes it to campus. Noah Cain has mentioned taking an official as well so I cannot totally rule him out quite yet.)
Wide receiver: 3 – Done 
Trejan Bridges
Arjei Henderson
Theo Wease 
(Could potentially take one more IF the player is a can't turn down type such as Haselwood/McCoy)
Tightend/Hback: 1 – Done
Austin Stogner
(Depending on the play of the Hbacks throughout fall camp, you may see a spot open up for a player like Keon Zipperer or recent OU visitor and Baylor commit Logan Compton)
Offensive Line: 5
Marcus Alexander
EJ Ndoma-Ogar
Stacey Wilkins
(OT Jonah Tauanu'u, OT Anthony Whigan, OT Danielson Ike, OT Ira Henry are currently the most notable realistic targets at this point)
Defensive Line: 5
Derek Green
Marcus Hicks
Kori Roberson
Joseph Wete (DL/OLB)
(DL Marcus Stripling, DL Jacoby Jones, DL/OLB David Ugwoegbu, DL Braylen Ingraham, DL Ahmad Craig are currently the most notable targets)
Linebacker: 2*
Jonathan Perkins
(Shammond Cooper, Marcel Brooks are the only realistic options here at this time)
DB: 4*
Jaden Davis
Jamal Morris
Woodi Washington
(Not going to mention the asterisk because well, I'm not…Peyton Powell has risen to the forefront at safety while names such as Jordan Battle, Jalen Catalon, Noa Pola-Gates, Cam'ron Kelly, and Isaiah Rutherford are still in touch with OU)
*****
Now, while I won't predict the finish of the class as there are way too many moving pieces, I would be confident saying that Bedenbaugh brings in at least one more OL which would bring the number of commitments to 18.
Add in a defensive back and you're at 19.
Take that linebacker and you're already at 20.
To go above the 20 mark, OU will have the opportunity to be very picky, which is a good thing as the season takes off and some teams face some adversity which could open the door for the Sooners to potentially flip/sway a few top tier kids.