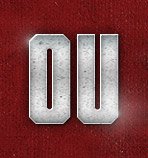 Open Post | Monday, April 17th
Posted on: April 17, 2017
– The Not So Good News Weekend: As you all know by now the Sooners didn't have the best recruiting weekend. It started off by missing out on Clemson DT transfer, Scott Pagano.
Then Sooners OL target, Bryce Bray, in-state DB target, Josh Proctor and TX DB target, Cam Jones all committed to other programs.
Bryce Bray: Bray grew up a Sooner fan but his former teammate, Brendon Evers signed with Oklahoma State and Bray was open about the fact that Evers was really pushing him hard to OSU. Aside from that, in my opinion the offensive staff is pretty much above reproach. If they continue to put a great offense on the field, then they can do what they want.
Josh Proctor: This one stings because Proctor is a talented in-state guy that the Sooners expected to land. Proctor committing to Ohio State wasn't a complete surprise but to do so this soon was unexpected. I say the defensive staff should find the best DB recruit in the state of Ohio for 2018 or 2019 and return the favor. Expect the Sooners to continue to recruit Proctor.
Cam Jones: Jones has been a UCLA lean for a while now. He's never visited UCLA but the LA allure and his relationship with the UCLA staff seems to have one him over. I will say that a lot of the regional schools have passed on Cam and while I cannot confirm, perhaps the Sooners had already moved on as well.
– The Good News: So you're wondering if there is some good news and the answer is, "yes".
We are told that 2018 DE/DT, Ron Tatum (Putnam City, OK) is expected to release a top three in the very near future which will include the Sooners. Also, I am told that Tatum could announce his commitment sometime this month or early next month. One source said that an announcement is expected within the next two weeks. However, Tatum has told us numerous times early summer so I split the difference. The favorite? Oklahoma.
Tatum was expected to visit Texas this past weekend but did not do so. – (Super K)