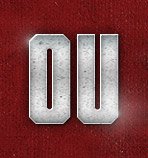 Open Post | Monday, April 10th
Posted on: April 10, 2017
We'll have more notes throughout the week but wanted to get a couple notes up from this past weekend…
– Reese Moore: 2018 TE/OT and OU offer, Reese Moore (Seminole, TX) quietly made his way to Norman for a return visit to OU this past weekend.
Moore is a massive TE prospect at 6'5 270 lbs who could grow into an ultra athletic offensive tackle.
Moore visited OU this past winter for a jr day and the visit went well. This return visit is a great sign for the Sooners. Moore is rapidly approaching a decision. Moore says about his decision timeline, "I'm going to try to make one (a decision) before summer break".
I get the sense he could announce sometime this month. Moore also says he is down to three final schools, "top 3 are OU, TCU and UT".
Moore will visit Texas this upcoming weekend for their spring game. I suspect he will be ready to make a decision soon thereafter. – (Super K)
– Another Running Back?: We've been told the Sooners are likely to take two running backs in this class.
Brock Sturges: I spoke with 2018 RB, Brock Sturges (Allen, TX). He tells me that the Sooners have been in touch with him, "Coach Boulware said he would be out there to check me out this spring. OU has always been my dream school".
Regarding the possibility of OU taking two running backs, Sturges said, "they are looking to take two running backs this year".
Vernon Jackson: This past winter the Sooners offered and hosted 2018 jumbo ATH, Vernon Jackson (Boling, TX).
Jackson plays QB and OLB/DE for his high school. As a QB he shows fantastic running ability especially for a young man who stands around 6'2/6'3 and weighs almost 240 lbs.
I'm still trying to confirm with Jackson but I believe he made a return visit to Norman this past weekend. I also am under the impression that the Sooners are looking at Jackson as a big RB/FB type prospect whereas other schools seem to be recruiting him as a defensive player. I believe Jackson would prefer to play offense but again I'm working to confirm with him directly.
Jackson did release a top list just this past weekend and one would think a decision could be coming soon. His top schools are OU, TCU, Bama, Baylor and TAMU…
#BoomerSooner #GoFrogs #SicEmBears #RollTide #gigem pic.twitter.com/t6icp8NgMx

— action_jackson™ (@vjackkk) April 9, 2017
Jalen Knox: Another running back prospect who the Sooners could target is Jalen Knox (Arlington, TX). Knox visited OU back in the winter. I hope to catch up with him this week to see if things have progressed. Knox does hold some nice offers already but the Sooners still haven't pulled the trigger. – (Super K)
– Scott Pagano: 247sports.com is reporting that Clemson DT transfer, Scott Pagano is set to announce his decision this upcoming Friday.
Pagano appears to be deciding between OU, Oregon and Notre Dame.
We'll do some digging on this one and see what we can find out. – (Super K)
– Gaelin Elmore: You will recall the Sooner were expected to host Minnesota DE/DT grad transfer, Gaelin Elmore this past weekend. Elmore tells me that he had to reschedule the visit.
He also said that he hasn't picked a new date yet but said, "will know Wednesday" when that date will be.
Just speculating but perhaps the Sooners are going to find out their fate with Pagano this Wednesday. It's uncertain whether OU would take both Elmore and Pagano.
I am not expecting Doucet to be the only transfer this spring. I expect at least one more and perhaps more so spots could come available. – (Super K)