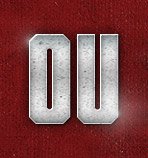 Open Post | Friday Jan. 31st (Update 3:07 pm)
Posted on: January 31, 2014
– As everyone knows by now Courtney Garnett committed to Oklahoma last night. I know there is a lot of skepticism about the strength of the commitment since he still plans on taking the Notre Dame trip, but let me give you some additional context based on my previous conversations with him.
Something important to understand is that recruiting trips are fun. You spend two days in a place you've probably never been…and for a lot of kids they've never traveled much in their life…you're treated like royalty…you go to parties…and it's all paid for. When Oregon wanted Courtney to take a trip to Eugene, he and I chatted about it and I can assure you that trip was just for fun. There was no chance he was going to attend school there. It was so far away that in the end his mother wouldn't even let him take the visit. I obviously can't divulge everything he said because it was for the most part a more informal conversation.
Again, Courtney told me flat out that coach Stoops "let" him go on the Notre Dame trip. I know that may seem strange to some, but telling a commit he can't take a trip is probably not the best strategy. Especially when you feel confident both in your program and in the players intent. Is there the slightest chance that something "magical" will happen in South Bend and he'll end up rethinking his commitment? I guess…anything is possible. But given Courtney's love of OU, hiss long standing relationship with Coach Montgomery, his Mama's love of OU, distance, etc. is that chance really high enough for Coach Stoops to tell the kid "sorry son, you're not going if you want to commit to OU" only a few days before signing day? I don't think so.
– Wanted to share an incredibly talented DLineman name, Jake Pickard, that we Brainiacs love. We're hoping OU gets involved. He's a 6'6″ terror whose best football is ahead of him. We think he could be an absolutely devastating 4i DEnd in our 3-4 scheme. Jake has run a 4.25 shuttle multiple times at different venues! In the coming days we'll have a more detailed breakdown. Go get him Coach Montgomery!
– Also, we're still waiting to hear confirmation one way or another on whether CB Kendall Sheffield will be visiting OU this weekend.
– (UPDATE 8:55 am): Saw it mentioned in the comments yesterday, but for those that may not already be aware Oklahoma made another 2015 quarterback offer. Allen (TX) QB Kyler Murray, who is the teammate of current OU commits Tay (2014) and Bobby (2015) Evans, was the recipient of said offer. Based on his film, seems to be very much in line with Josh Heupel's other two QB offers (i.e. "athlete" playing QB).
Received an offer from the University of Oklahoma today! #Sooners

— Kyler Murray (@TheKylerMurray) January 31, 2014
– (UPDATE 9:35 am): Scout.com's Bob Przybylo is reporting that Deondre Clark will be announcing on Wednesday, National Signing Day, after previous speculation that his announcement could come as late as Feb. 10th. Evidently Clark was at one point considering a spot in the International Bowl which, again per Przybylo, will now not be happening.

– (UPDATE 3:07 pm): Spoke with 2015 WR Ryan Newsome and sounds like he actually wanted to come to this weekends jr. day but had a prior commitment. He did say he will be down in Norman really soon and he's "ready to see what it's all about". Ryan is being pursued by a ton of schools. In fact Alabama dropped by to see him last week. He's a name to keep an eye on for Oklahoma's March 1st jr. day.