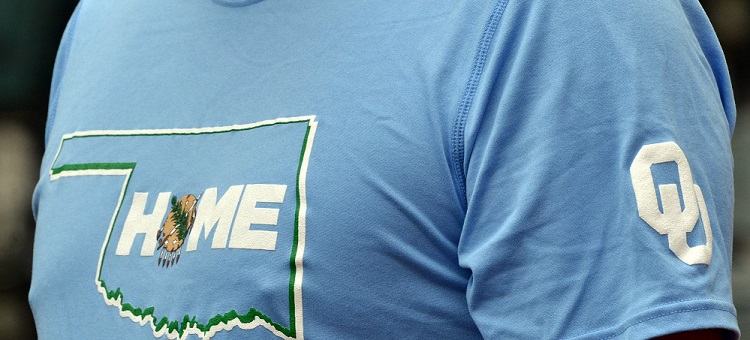 Oklahoma 2015 HS Player Watch Intro
Posted on: January 29, 2014
Image from uni-watch.com
We've started to compile a list of the more talented 2015 HS kids in the state of Oklahoma. As most of you know our blog has only been around for about four months so this wasn't really something we could for the 2014 class.
We're going to be watching a lot of film (in fact we've already started) and we're going to be going out to see these players live in various settings when possible.
We've already got a number of kids on our 2015 list that we are evaluating but we need your help. Please email us, or comment below with names of talented 2015 players in OK (or anywhere for that matter) that you are aware of. Some of our best tips come from our readers! Our goal is try to make sure that as few kids as possible go "under the radar" this year.
In the short time we've been around we came across at least two Oklahoma HS prospects that could have played BCS ball had they been discovered earlier and they we're both suggested to us by readers. Papi White had one offer from UCO when we came across him and is now committed to an FBS school (Southern Miss). Tristan Hill only had D2 offers and is now committed to Georgia Southern (the team that beat Florida last season…with a little help from Florida themselves…you'll recall the Florida players blocking each other!) which recently joined the Sun Belt as an FBS program.
As native Okies we want to try to continue to help however we can. We understand not everyone can play D1 FBS ball but if we've got kids in our state that can play then we need to do everything we can to make sure they get exposure. And if we've got kids that are FCS or DII level then we need to help make sure those kids get enough exposure to be seen by those particular level schools. Most kids cannot play college ball at any level but we just want to make sure that if they can…then their name is out there. We're very passionate about this.
I'll leave you with film of a 2014 Oklahoma native who has D2 offers but has the size and athleticism to possibly play at a higher level. His name is Diesen Gorham and he's an OG/DT out of Perkins, Oklahoma. He's 6'2 and 3/4" without shoes on and weighs right at 300 lbs. He also happens to have a 30 on his ACT. Most people have never heard of him.
Tristan, Papi and Diesen are just examples. We'll try to do what little we can to shine a light on the talented in-state players of 2015.
Here is Diesen Gorham's film (now holds D2 offers): http://www.hudl.com/athlete/o/1594294/highlights/124506379
Here is Papi White's film (now a Southern Miss commit – and was NUMBER 1 on their board): http://www.hudl.com/athlete/o/491996/highlights/77096398
Here is Tristan Hill's film (now a Georgia Southern commit): http://www.hudl.com/athlete/797777/highlights/116856379?autoplay=1