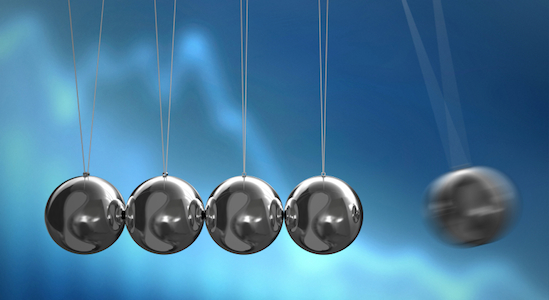 Offseason Momentum
Posted on: January 21, 2014
Image from Forbes.com
When torrential water tosses boulders, it is because of its momentum. When the strike of a hawk breaks the body of its prey, it is because of timing.
Sun Tzu  The Art of War
Now that the dust has settled on the 2013 season culminating in the huge sugar bowl win, I want to talk about how big momentum is going into offseason workouts.  Every player that comes to Oklahoma dreams of playing in games like the Sugar Bowl.  The timing of that win couldn't have been better.  That victory against Alabama was perhaps the tipping point in getting recruits like Joe Mixon, Marquise Overton, Joseph Paul and got us in the conversation for many others.  It has erased years of final game disappointments, and immediately added legitimacy to what Bob and his staff are trying to do. I won't spend too much time talking about the recruiting momentum and how big that has been for us as well as how big it continues to be, I do want to touch on how that win against previously invincible Alabama will catapult our team into offseason workouts.
No player stands out to me in writing this piece more than Taylor McNamara.  Taylor was the number two tight end in the country coming out of high school two years ago.  Most everyone, myself included had visions of Jermaine Gresham gashing defenses down the seam when we signed Taylor.  McNamara, like most freshmen who move away from home got a little homesick, and to this point, hasn't really been heard from all that much.  Fast forward to January 2, 2014, and all of a sudden, Taylor's in on several plays.  He made a big second down catch for a first down, and after the game, I don't think there were many Sooners who had a bigger smile than he did.
Why this is all important, is that as a very young man, you tend to be more emotional than you are as you get older.  There are going to be so many young players we haven't seen a lot of who step up in the offseason.  These next four months are going to be huge in the overall physical development of these guys.  Spots that were previously tied up will be up for grabs.  We have nine returning starters on defense, but there will be a lot of guys who will have an opportunity to work themselves into playing time.  The offseason is when you gain trust from your coaches.  You gain it through work ethic, showing up on time, making all of your workouts, and just doing the things that help you become a man and a reliable player.  I tried to make a list of young players who will need to seize the opportunity, but there are just too many to list.  That's scary…for opposing teams.  It's scary because with so many freshmen and sophomores on the two deep this past year, when those guys turn into juniors and seniors, we may be playing for some big time hardware.  It's also scary because you'd have to be blind not to see how talented these guys are, though you obviously hope the "love" doesn't go to their heads.
The momentum that such a win provides to such a young team can't be overstated.  With Bedenbaugh and Montgomery coming in and preaching new concepts in year one to all of these young guys, everything that was preached instantly has more credibility.  Schmitty asking for one more rep, one more sprint and one more set of stadiums doesn't seem all that unreasonable.  It just shows these guys that if they buy in to the culture, stick together and just put in the work, good things will come.  On the other side of it, think about how these guys would feel going into a long cold winter and offseason coming off of a crushing loss to the nation's best.  I'd like to hear what you guys think about it.  Who are some of the players that stand out in your mind?  Who are some guys who you think will breakout in the spring?  At any rate, it's going to be fun for the next few months.  The momentum we've gained can't be denied.