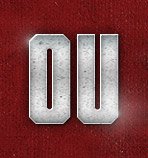 Notes on Stoops Retirement
Posted on: June 7, 2017
Were There Signs?
In a certain way I'm as shocked as most of you. But looking back, the signs were there.
Back in December when the Oregon job came open, I had been told by a source that Riley was already putting a staff together for a move to Eugene. At the time, I wasn't sure if that meant he had already been given word the job was his or if it was simply part of an elaborate interview process. Either way, there was a lot of smoke around the Oregon gig and all of a sudden… gone.
Then, I receive word that Riley was offered the Houston job: a job I was told only a month before that he would be willing to take. Then, all of a sudden… Riley is no longer a candidate.
I was told by multiple sources around that time that Riley would be the next HC at OU and that may have been the reason he turned down the job(s), but as one source said, "but it seems like that might be at least a couple years away."
Then, just a bit before Rising flipped to Texas, I was speaking to his father and a comment he made struck me. He said essentially that Stoops was almost refusing to communicate with Rising, and that Stoops told them he had full confidence in Riley. Rising's father commented on this, saying that there was a big contrast between OU and Texas, where Tom Herman was the primary recruiter. At the time, it did seem a little strange; Stoops has never been the most hands on recruiter, but the way Rising's father described it, they felt he was deliberately trying to be hands-off.
If Ever There Was a Good Time…
It would be now. This OU team has senior leadership on the offensive side. And say what you will about Mike Stoops, the man has been a head coach. He and Kish have been in the game for a while so I think they bring stability to the defensive side of the ball. They will obviously be judged on their performance this year, but Mike will have Bob as a resource available to him.
In terms of recruiting, OU doesn't have a ton of guys they need to hold on to, and the ones they need to hold on to are more likely to stay. It almost makes you wonder if they've intentionally slowed things down recruiting-wise this year so as to reset this summer once the shock of Stoops leaving has worn off and Riley is able to recruit guys with full transparency.
What Can We Expect?
OU has a good team. Before all this, I believed this was a playoff caliber team – that hasn't changed. The question is, what did Bob Stoops bring to each game, games where the margin of error is small, that a young coach like Riley may not have experience with just yet. I really don't know the answer to that question. There is a lot of stability around OU in general and Bob will still be a resource the Sooners can tap for preparation. Personally, my expectations won't change. The expectations are filtered through a dose of uncertainty, but an equal dose of optimism about what this new young coach will add to preparation and game days.
The Players Experience
The players love Lincoln Riley. Even the defensive players love Lincoln Riley. He goes out of his way to really engage with the players. He brings an energy that they feed off of. Some of you'll recall me saying how at the bowl game he was the only coach that went out with the players. The players love him because he seems to sincerely love them.