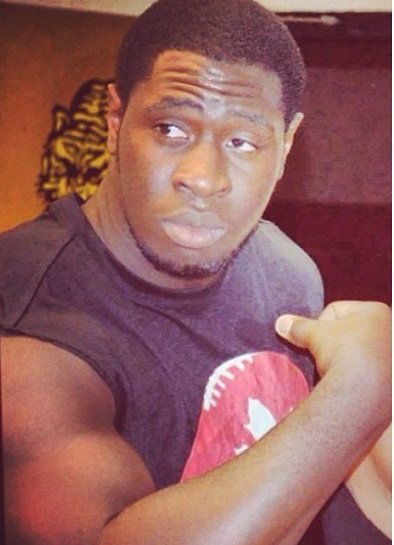 Neville Gallimore Note
Posted on: April 23, 2014
As most of you read in my post earlier this morning, DE Neville Gallimore was offered by Oklahoma last night. We talked about Neville a month half or so ago. We're big fans. The combination of his athleticism and upside and coach Montgomery's ability to teach could be just the formula to turn Neville into a really special player. You just don't find kids that are 6'3 280+ lbs that can get off the line like him and run like him.
I just got off the phone with former Cal All-American, Geoff McArthur who is not only Neville's coach but also a friend of mine, and let me tell you Neville was EXCITED about the Oklahoma offer. Geoff said that of all his offers the OU offer might have been the most special to Neville. He also said that he had instant connection with coach Montgomery over the phone. He also said that coach Montgomery told Neville that he'd love to speak to coach McArthur so Geoff called coach Montgomery last night and they had a great conversation. Geoff told me that he was one of the few coaches that did that and spent time talking to him to really get some insight on the type of player and person Neville is and that meant a lot!
Coach McArthur plans on getting Neville down to Oklahoma for an unofficial visit as soon as they are able. I can't tell you how happy we are for Neville. We wanted OU to offer right when we saw his film and it's our understanding that OU knew about Neville. But it was difficult to offer right away because OU is only looking to take two DEs in this class and with Lampkin already committed at that time and with the way things were looking with Fehoko they didn't want to extend an offer that they couldn't stand by. And I can totally respect that and so can Geoff.