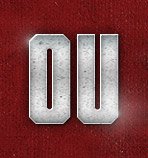 Fall Camp Scrimmage Notes | 8.12.17
Posted on: August 12, 2017
Ok spoke with a few sources. Here is what we have…
– Defense won the day. But I wouldn't read too much into this. The defense has been going against this offense all camp. They know what's coming. The defense has the offense memorized. I was told there were some drops today.
– Was told there are some timing issues between the QBs and the WRs but one source mentioned that it'll get cleaned up before the season. Right now they're giving a lot of people reps. Once they settle on the primary targets it should clean things up.
– Heard CeeDee had the better day of the two star freshman. Was told Rambo is still getting used to going over the middle. Source said he got alligator arms a few times. But apparently the defense was hitting pretty dang hard so it's now wonder why…especially when the defense essentially knows what's coming.
– Was told Rodney Anderson didn't go. I didn't hear much about Abdul. Source I spoke to said Sermon and Sutton had quite a few reps. Source said, Sutton is more decisive…plant and go. Also, Sutton is more explosive. Sermon was being a little too patient today. Sutton had a few 7-9 yard runs (moving the chains). Also told Sutton got loose on a check down for about 50 yards.
– Mead had a touchdown grab. Was also told he had a nice sliding catch on the sideline where he went low. I thought that was significant because I think we all remember back when it looked like Mead was trying to keep his uniform clean. If the ball wasn't right in his hands, you just didn't feel like he was going to do much to get it. He got dirty today (though they were in the indoor so I suppose he still stayed clean).
– One source said Badet had a good day, went over someone on the sideline and came down with the ball.
– Also heard Marquise Brown took a slant 60 yards. I think you're going to see that kind of thing a lot this year.
– Was told DL was active today and got some penetration but couldn't keep guys like Kyler Murray contained. This is where the upgrade in DL athleticism is going to help in the future. You need guys that can get up field AND change direction. In general told that they are being more aggressive.
– Heard JMT was out today. Also was told that they moved Caleb Kelly around quite a bit today and he looked dang good.
– Was told JT had an INT. Also heard Motley had one or two INTs. Both Motley and Parker rotated in. Sounds like the staff hasn't made an official move on the starter. Just giving those guys reps to keep them motivated.
– Robert Barnes was out today. Am told both Kahlil and Chanse Sylvie took the reps at FS.
If we hear anything else of significance, we'll pass the notes along. – (Super K)