Fall Camp Quick-Hitters + TFB Commentary | August 7th, 2018
Posted on: August 7, 2018
James Hale has been a fixture on the Sooner beat for over 30 years. It is our pleasure to welcome him as a guest contributor for TFB as fall camp ramps up. James has deep ties to the Sooner football program and he will be providing us with sourced updates from fall camp as we continually seek to provide you with as much information as possible on your Sooners.
You can also catch James Hale's show "Total Sports" on Monday – Friday 11 am to 2 pm on 99.3 FM, SportsTalk 1400AM or statewide on sportstalk1400.com
Unless otherwise marked as a "TFB Comment", notes below were provided by James.
***I'm told Kyler Murray and Austin Kendall have looked sharp through the first five practices, but the buzz is always around Murray. Murray is your starter.
***In terms of how Riley is dealing with practice reps, I'm hearing Kendall is splitting 1st team reps with Murray. A competition is good for everyone and it's long season.
***Murray still has a lot of work to do but, again, all signs still point to him being the starter.
***One of the ongoing battles on the offensive side of the ball is for the starting center spot. I'm told that, as of now Alvarez begins practice with the 1s but as practice goes on, he and Creed Humphrey end up splitting 1st-team reps.
---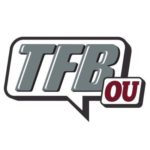 COMMENT: This news on Alvarez with the 1s fits in line with what we've heard as well and mentioned in our previous notes. But, interesting to hear that Humphrey is getting some snaps with the 1s, as well. Makes even more sense when reading notes below.
---
***The redshirt year last season did help Alvarez in terms of his development. He knows the system. I'm told to look for Alvarez to be a utility guy for the Sooners at multiple positions. So, for example, if either one of the senior guards (Powers and Samia) were out, I'm hearing, they would then slide Alvarez over to that respective guard position.
***The issue for the center position battle should be pretty obvious. You've got Alavarez who, as mentioned above, knows the system inside and out from multiple positions along the line. But then you've got Creed Humphrey who anyone around the program will tell you has so much raw talent. He's big. He's strong and apparently, at times, just absolutely stonewalls defenders.
---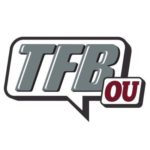 COMMENT: The distinction James notes between Alvarez and Creed is spot on, based on our notes as well. And, just to be clear, that doesn't mean we are hearing that Creed is struggling with the system. It's more so that Alvarez just knows it so well…which isn't surprising given how long he's been in the program.
---
***Samia still works at tackle every day and I'm told that if Ford or Evans were sidelined, they bump Samia out to tackle and then bump Alvarez over to guard to replace Samia. In other words, Bedenbaugh is going to cross train guys to ensure that regardless of what happens, he gets the best available five on the field.
---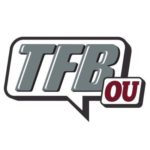 COMMENT: Hearing the same.
---
***Coach Bedenbaugh has said on numerous occasions, the're always looking for the top five to seven guys and those guys will get the majority of the reps. Without question, both Humphrey and Alvarez are going to be among the top seven but it'll be interesting to see who else might join group.
---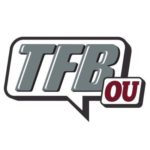 COMMENT: A guy we previously mentioned that is at least getting work in that top group is Quinn Mittermeier. Also told to watch for Ealy and Tyrese Robinson to potentially earn a bump into that top group.
---
***I'm told early in camp, junior RB Rodney Anderson has been limited. I'm also told that WR Mykel Jones was held out of workouts on Monday. So guys are a bit dinged up on the offensive side of the ball.
***Interestingly, Jones being sidelined for a bit opened the door for walk-on, Drake Stoops to shine. Having said that, there is some stiff competition at the inside wide receiver spot so the Stoops' brothers may have to wait. But, perhaps Myles Tease can provide inspiration…
***Sooners have quite a few inside WR options (Robinson, Crawford, Basquine, etc.) but I'm told that former walk-on WR who is now on scholarship, Myles Tease, has been putting on a show early in camp.
---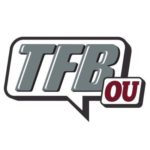 COMMENT: I know some of you were asking about Rambo and the wide receivers, in general, in yesterday's practice post. On Rambo source said, "Shows flashes. Need him to become more consistent. Has the potential to be a difference maker but that needs to happen sooner rather than later."
In terms of the guys who are locks, no surprise, Marquise Brown and CeeDee, "are studs". But one of our sources corroborated what James notes above saying, "There's talent but so much is up in the air. After them (Brown and CeeDee) you have a ton of inexperience and a litany of injuries. Gotta see how it plays out".
---
***Another little battle going on is for that third running back spot behind Anderson and Sermon. Back in the spring redshirt freshman running back Kennedy Brooks was a playmaker and looked as if he was ready to take over the third running back slot. However, early in camp I'm told Brooks has been slowed with a minor injury which has opened the door for senior Marcelias Sutton.
***Freshman RB, TJ Pledger is also in the mix, but it sounds like Brooks is still the favorite to emerge as the third running back, but he obviously needs to get back out to practice. If he doesn't, I get the sense from folks that Sutton is talented enough to be a solid third back for OU this year.
---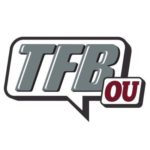 COMMENT: Hearing the same on Pledger. I know some of you asked about him yesterday. I was told, "TJ has improved from spring but it's tough because there's a stable of backs there".
---