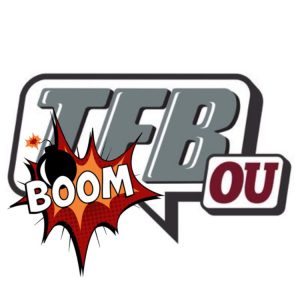 Double Boom News! | '25 Athletes Marcus James & Trynae Washington Commit to Oklahoma!
Posted on: November 2, 2023
The Sooners class of '25 adds 2 more in-state priority targets as '25 athlete Marcus James and '25 ATH Trynae Washington have announced their pledges to the University of Oklahoma!
***Marcus James (6'3 210) out of Oklahoma City (Carl Albert), chose to stay home and represent the Sooner state at the next level. He holds more than a dozen offers from the likes of Texas A&M, Arkansas, TCU, Utah and Oklahoma State. The Sooners offered James earlier this year back in May.
The Sooners are recruiting James as a true athlete and he is most likely going to wind up at linebacker or some sort of tight end when the dust settles and he is on campus. I, personally, see his highest upside as a big linebacker who can use his skillset either inside or on the edge.
James is the sixth commit in the '25 class and he joins his Carl Albert teammates, '24 RB Xavier Robinson and '25 QB Kevon Sperry and…
***Trynae Washington (6'3 195) out of Oklahoma City (Carl Albert) has also announced his pledge to the Sooners.
Washington is a guy we have mentioned who was close to committing to OU but his timeline was less clear…he just went ahead and did it tonight along with his teammate.
Trynae holds more than half a dozen offers, including offers from Missouri and Kansas and this was a matter more of 'when' not 'if'.
While I believe James is an Athlete who is destined for the defensive side of the ball, Washington is likely headed toward the receiver position…Himmett Jones out here again doing his thing.
Really nice additions to the class for the Sooners who now have seven commits in the '25 class.