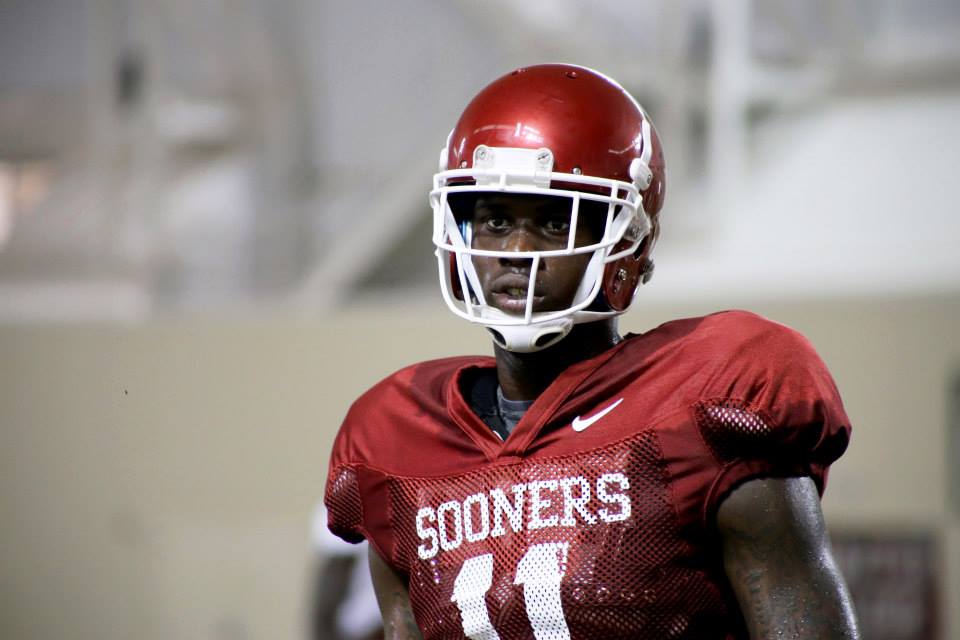 Dorial Green-Beckham's Waiver Denied (Updated 8:20 pm)
Posted on: August 22, 2014
Image via Soonersports.com
Ever since Dorial Green-Beckham came to Oklahoma fans have been hoping that the big receiver would be granted immediate eligibility to play this year. But, as of right now, it looks like that is not going to happen. The University of Oklahoma released the following statement regarding the NCAA's ruling:
"The University of Oklahoma has learned that the waiver request it entered on behalf of Dorial Green-Beckham has been denied by the NCAA. The University accepts that decision and will continue to provide the appropriate assistance to Dorial, just as it does with other students, in helping him grow personally from the many opportunities available to him at OU."
DGB was running with the 1st and 2nd team throughout fall camp and it seemed there was a lot of confidence inside the program that he may be granted immediate eligibility. OU would have loved to have someone like DGB who could offer a true deep threat on the outside to open up a plethora of other things for the offense.
We have been told that one of the reason's Jeffery Mead was given some 1st team reps throughout camp was in order to perhaps provide that outside threat later on during the season if he continued to develop.
While this is a bit of a blow just in the sense that DGB would have brought a lot to the offense, there is still plenty of reason for optimism. OU has some nice dynamic WRs in guys like Sterling Sheppard, Durron Neal, KJ Young and others. Additionally, Oklahoma has good depth and physicality on the offensive line and a stable of big, albeit largely unproven, running backs.
– UPDATE (8:20 pm): If you're like us, you were probably wondering if OU would file some kind of an appeal (assuming that's possible). We asked the OU spokesperson if an appeal would be filed and he said, "This is the end of the process".