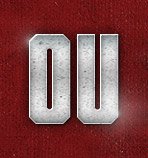 Courtney Garnett Note (Updated 11:05 am)
Posted on: January 25, 2014
A lot of folks have speculated on whether or not Courtney Garnett would qualify. Courtney tweeted out the following last night:
Core GPA came out to be 2.5 ! Which meaning I only need a 17 ! But i have 19 super score ! For rumors about me not qualifying there you go!

— Courtney Garnett (@ONLYFORAKING) January 25, 2014
For those who who are wondering what a "super score" is; it is the average of the best scores a student receives on each section from all the ACT exams the student may have taken. According to that tweet Courtney should qualify just fine.
UPDATE: I asked Courtney if he was going to commit now that he is qualified and he said "maybe". So sounds like it might be getting closer.