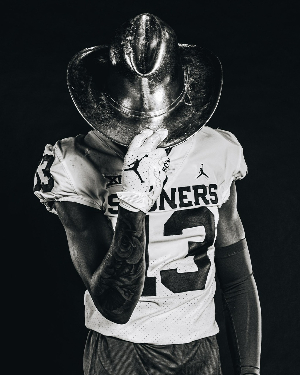 Boom News | Transfer WR JJ Hester Commits to OU!
Posted on: May 11, 2022
The Sooners picked up a commitment from Missouri wide receiver transfer JJ Hester (6'3 190) who hails from Tulsa (Booker T).
Hester was a member of the Tigers 2020 class and he recorded 12 catches for 225 yards and 2 touchdowns in the 2021 season.
The addition of Hester helps to replenish the Sooners a wide receiver room which is a bit down on numbers and he brings a skill set with a high ceiling to Norman.
For a long time in his high school recruitment, it appeared as though Hester to OU was all but a done deal, but during his senior campaign in high school, OU decided to go another route.
This go round, OU will get a more mature player who is eager to reach his potential and to do so in Norman.
Hester has all the measurables you want in size, speed and length, and if his mind is right, he could provide a big time weapon for Oklahoma for the next 3 years!