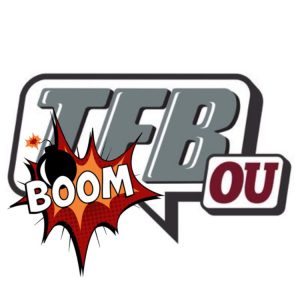 Boom News! | Transfer OL Troy Everett Commits to Oklahoma!
Posted on: May 5, 2023
The Sooners and Bill Bedenbaugh picked up a really nice addition to the offensive line room today as former Appalachian State interior offensive lineman Troy Everett announced his pledge to head to Oklahoma!
Everett was named a second-team Freshman All-American following the '22 season, his redshirt freshman season, and he started six games at center for App State and played in 10 games last season. He heads to Norman with three seasons of eligibility.
Back on April 16th I spoke to Everetts's former high school coach who gave this review of what OU is getting in Everett:
"He can play all three interior positions at a high level. He has a really high football IQ and he's tougher than a pine knot." Coach Harless also mentioned that in his opinion, Troy Everett is a 'Superior young man.'
The Sooners pursued two offensive linemen during this cycle of the portal, Everett and San Diego State transfer Josh Simmons who wound up committing to Ohio State. As we have documented throughout the recruitments, including on April 28th, OU felt very confident they would get at least one of the targets:
***A different source tells us that OU feels very good about the potential addition of one of the linemen and they would be open to trying to make room for both of them if possible but noted the plan is to take "one for sure".
As you can see, Everett was the one OU felt very good about while they still tried to swing Simmons.
Really nice addition to the interior of the Sooners offensive line and I think he makes an immediate impact upon his arrival as he will push for playing time.