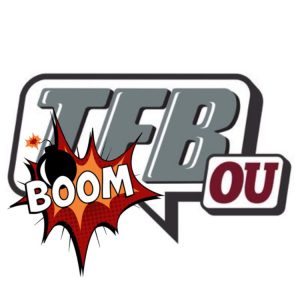 Boom News! | Transfer Brenen Thompson Commits to Oklahoma!
Posted on: April 24, 2023
The Sooners picked up a transfer commit today as former Texas Longhorn wide receiver Brenen Thompson has announced his commitment to Oklahoma!
Thompson (5'11 165) was in the Horns '22 class and he had one reception for 32 yards for them last year. While he only registered the one catch, he did participate in 9 games so he has not redshirted to this point and arrives in Norman with 4 years to play 3 seasons.
Prior to committing to Texas, Thompson had high interest in Oklahoma, but the Sooners decided to go a different direction and Lincoln Riley and crew did not pursue him.
Thompson is a guy that brings world-class speed to the OU receiving room and that has to make Jeff Lebby, Emmett Jones and every OU QB happy.
If Jones and Lebby can coach Thompson up over the summer and get him familiar and comfortable, he could provide some desperately needed speed to the Sooners passing attack which will only help to open up the run game in Norman.
One other thing of note, sources tell us that Brenen has a little bit of a chip on his shoulder coming off his stint in Austin and that was not lost on anyone during the Sooners quick recruitment of him out of the portal.