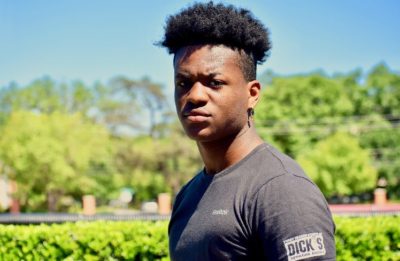 Boom News! | 'Oh Wow' Elite 2020 DB Bryson Washington Commits to OU
Posted on: July 4, 2019
Set off the fireworks!
The Sooners are celebrating this Independence Day with a verbal commitment from 2020 defensive back Bryson Washington (Houston, TX).
The 6'2″ 200 lb Safety holds 20 plus offers from around the country and Washington committing to OU is a massive win on multiple fronts.
1. The Sooners got an elite safety which is a huge position of need within the program.
2. Alex Grinch flexed a little and went into Houston and pulled an in-demand kid to OU.
3. The circumstances around Washington's recruitment, in which he was down to OU and Texas, is a huge head to head win for the Sooners over their rivals to the south.
Those reasons certainly justify Head Coach Lincoln Rileys diversion from the normal set of 'Eyes" as he tweeted out 'Oh Wow' with an emoji back on May 31st when Bryson let the coach know he was planning on being a Sooner.
In addition to the reasons listed above, Washington committed to OU knowing he was still scheduled to take a couple of visits to Texas to be sure of his decision. Again…certainly 'Oh Wow' worthy in our opinions.
If you recall, we were the first to confirm that the 'Oh Wow' tweet by Riley was, in fact, a commitment as the tweet caught everyone by surprise.
As you can see, we (TFB) shot his commitment video and while it was always set for OU, we did not get final confirmation on the ending (could have easily adjusted the ending) until Monday evening (July 1st) which is why we were always a bit reserved in discussing hints and clues around Riley's 'Oh Wow'.
We will have more on Washington following the holiday break but landing Bryson Washington should add a little more excitement to your celebration this holiday!