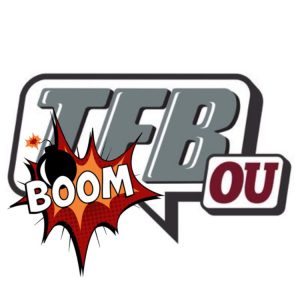 Boom News! | Hawaii DL Transfer Jonah Laulu Commits to Oklahoma!
Posted on: January 6, 2022
The Sooners picked up a commitment from the highly coveted Hawaii transfer portal DE Jonah Laulu (6'6 280).
Laulu was a 2018 signee for Hawaii and he redshirted that season. He played in all of Hawaii's games in 2019 and 2020 and had a breakout season in 2021 when he recorded 33 tackles including 4 sacks.
K spoke to a source about Laulu who is tied in with NFL scouts. The scouts tell K's source 'He is absolutely a draft pick'.
By my math, Laulu has 2 years of on-field eligibility left:
2018 RS
2019 Played
2020 Free Year
2021 Played.
As K reported this morning, Georgia was among the teams pursuing Laulu and this is absolutely a major win for Oklahoma from a staff that has ZERO skins on the wall in Norman and has been in place for just about a month now. They have a very good track record from Clemson and elsewhere, but this is super impressive.
Not gonna lie…this is a big pick-up and the Sooners staff shows a much more effective execution of the recruitment of portal players than the previous staff exhibited. OU is moving in silence and carrying a big stick in the portal right now and you have got to love it.