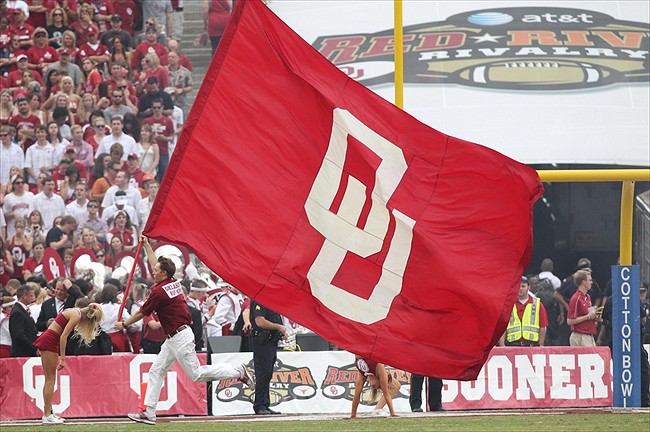 Boom News | Grad Transfer Jay Hayes Commits To Oklahoma
Posted on: April 15, 2018
– Former Notre Dame starting Defensive End, Jay Hayes, has committed to the Sooners.
Officially an Oklahoma Sooner! #TakeOver #BoomerSooner

— Jay Hayes (@JayHayesNY) April 15, 2018
We broke the news of Hayes visiting Norman and provided some of the things he was looking for in his new home earlier this week.
Something that also would appear to be very appealing to Jay is his familiarity with the staff. When I asked Jay about his lead recruiter, he said "Coach Thibbs and Coach Riley are hitting me up, and of course Coach Cooks and Coach Diaco who I knew from back in the day when they were recruiting me to Notre Dame. I know them from back then."
I asked Jay, aside from the familiarity of the coaching staff, what else makes OU an attractive possible destination for him. He said, "Looking from the outside in, it's OU. They're a winning program, they consistently go to the playoffs, that's attractive to me."
Hayes marks the seventh commit this weekend for the Sooners, six of which have been announced publicly.
We will catch up with Jay this week and bring you his thoughts!