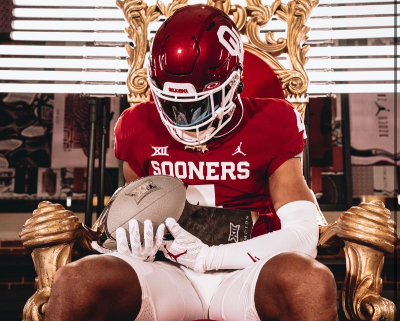 Boom News! | '24 WR Zion Kearney Commits to Oklahoma!
Posted on: April 27, 2023
The Sooners stay hot on the trail as '24 wide receiver Zion Kearney has announced his commitment to Oklahoma!
Kearney holds close to three dozen offers from across the country and OU beat Texas A&M and LSU head to head for his pledge as they highly coveted the 6'3 195 pass catcher out of Missouri City, Texas.
OU wide receivers coach Emmett Jones is wasting no time in stacking his room and Kearney was a priority from the jump for him.
Kearney's recruitment by OU started before Jones got to town, but his addition helped put the program over the top.
Zion has great size, speed, and length and he has displayed really strong hands.
Massive pickup for the Sooners as he is the exact type of receiver that thrives in OU Offensive Coordinator Jeff Lebbys scheme.