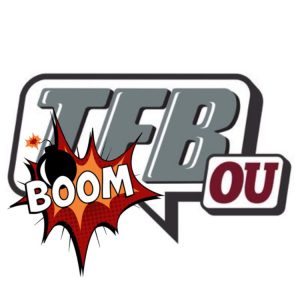 Boom News! | '24 Safety Reggie Powers Commits to Oklahoma!
Posted on: October 28, 2023
The Sooners continue to stack chips in the '24 class as safety Reggie Powers has announced his verbal commitment to the University of Oklahoma!
Powers (6'1 200) out of Dayton, Ohio, was offered by the Sooners back on September 22nd. At the time he was verbally committed to Michigan State, but he opened up his recruitment shortly after the OU offer in part due to the coaching uncertainty in East Lansing.
The Sooners wasted no time in getting Powers on campus and while there was some question about the possibility of accepting four commitments from high school targets who project at safety, the Sooners thought highly enough of Powers to remain aggressive in their recruitment of him which ended with him giving Oklahoma his verbal pledge!
Powers is a guy who projects as a stout-in-the-box type of safety and even a hybrid type defender (thing Cheetah here) who brings a very solid skill set. He has plenty of speed, shows solid coverage skills and is a very physical and solid tackler.
I really like the addition of Powers as he adds another physical back-end defender to the room. Nice pick up for Oklahoma!