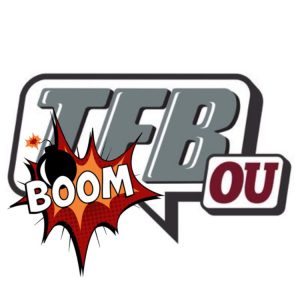 Boom News! | '24 DL Nigel Smith Commits to Oklahoma!
Posted on: September 8, 2023
Oklahoma picks up a major addition to the #24K class as defensive lineman Nigel Smith has announced his verbal commitment to the Sooners!
Smith, out of Melissa, Texas, holds more than three dozen offers from around the county and he chose the Sooners over Texas A&M, Ohio State, Penn State, Georgia, Texas and Arkansas among others.
The Sooners prioritized the talented big fella early on as Todd Bates and Miguel Chavis identified Smith and came away with the win on the recruiting trail.
Smith is a tall and long defender who has tremendous strength that he uses to his advantage in high school. At 6'5 270ish he has a great frame that the OU staff will help develop. Smith is a two sport guy who has good athleticism and a solid burst off the line. He is a great prospect for the coaches to mold.
He joins David Stone, Jayden Jackson, Wyatt Gilmore and JUCO Danny Saili in an impressive Sooners defensive line class that is still looking to add a few more pieces including EDGE Danny Okoye.
Big win on the trail for the Sooners and a tremendous addition to the program!