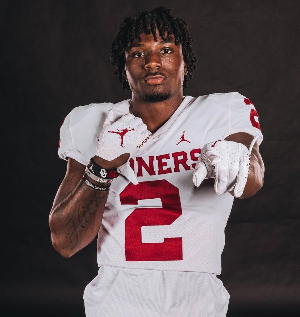 Boom News! | '23 RB Kalib Hicks Commits to Oklahoma!
Posted on: June 15, 2022
The Sooners picked up a really nice addition to the '23 class this evening as running back Kalib Hicks (5'11 195) announced his verbal pledge to DeMarco Murray and Oklahoma!
Hicks was the lock that JR Sandlin was tweeting about and as I mentioned earlier this week, Hicks was zeroing in on an announcement!
'When I asked him about his timeline, Kalib said 'My decision will be sooner or later…which means soon'.
Based on further conversation with him, I believe you are in a two-week window here for a decision to be made and the public should hear where Kalib Hicks is going by the end of June.'
Hicks is a guy that brings a lot of talent to the backfield as he has very good vision, good speed, and nice hands. He will fit in well in Jeff Lebby's offense as he really likes to plant and go when the rock is in his hands.
He officially visited Norman this past weekend and that visit sealed the deal for him and his family. Really nice pickup for DeMarco Murray.