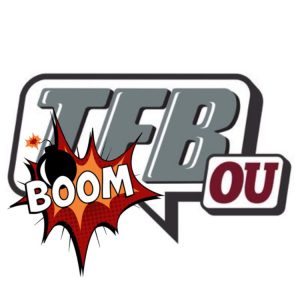 Boom News! | '23 OL Heath Ozaeta Commits to Oklahoma!
Posted on: June 27, 2022
The Sooners add a new piece to the '23 recruiting class as offensive lineman Heath Ozaeta (6'6 290) out of Snoqualmie, WA has announced his verbal pledge to Oklahoma!
Ozaeta made his way to Norman on multiple occasions this summer as he was at the ChampuBB and then was back on campus later in June at which time he picked up his OU offer.
He joins Josh Bates in the Sooners offensive line class and he is the 8th overall commit in the class. Quietly, the Sooners have picked up 4 commits in the last 3 weeks as they build the class out and there are multiple other targets set to announce in the next month or so.
As we reported last week, we were expecting some news out of Ozaeta…
'One source told James "you could hear something in the next week or so' in regard to where things stand between OU and Ozaeta.'
I like this pick up for OU as Ozaeta brings great size and length to the OL room. He is plenty athletic and gets to the second level of the defense very well.
OU is still pursuing Cayden Green, Logan Howlan and Payton Kirkland in the high school ranks.