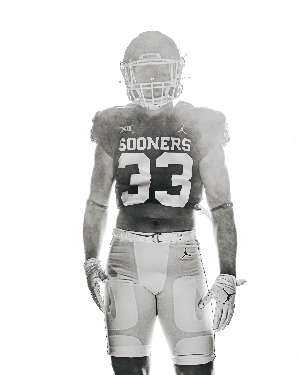 Boom News! | '23 LB Phil Picciotti Commits to Oklahoma!
Posted on: July 4, 2022
The Sooners set off some fireworks of their own this evening as they pick up a commitment from '23 linebacker Phil Picciotti (6'3 225) out of Perkasie, PA!
Picciotti chose the Sooners out of a final four that consisted of OU, Michigan, Auburn, and Nebraska. He holds around two dozen offers from the likes of USC, Notre Dame, Penn State, Pitt, and Miami as well.
He has been to Norman 3 times in the last 10 months and this one felt more like a matter of when than if for the Sooners after he released his Top 4 back in May. Among the reasons it felt like OU was taking control of this recruitment was the number of visits to Norman coupled with the absence of Penn State and Pitt in his final four.
Picciotti is the 10th commit for the Sooners in the '23 class and he joins fellow linebacker and recent commit Samuel Omosigho in Ted Roofs linebacker room.
He was originally offered under the old staff back in October of last year, and when Brent Venables took over, he and Roof continued to make Picciotti a priority.
Very nice pick up of a player the staff highly coveted.