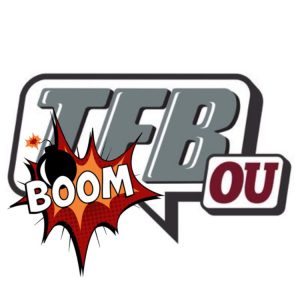 Boom News! | '23 JUCO DB Kendel Dolby Commits to Oklahoma!
Posted on: November 23, 2022
The Sooners picked up another addition to the 'CHO23N' class as '23 JUCO DB Kendel Dolby has announced his pledge to Oklahoma!
Dolby (5'11 180) out of NEO, visited Norman for Bedlam and it didn't take him long to make the call to further his career at Oklahoma!
I asked Dolby why he chose Oklahoma and he said 'I just love that place. Everything from the staff to the players to the fans. It just felt like home to me. Everything was so genuine."
When I asked him to reflect a little on his journey through JUCO to Oklahoma, Dolby said "It means a lot, for real. I worked so hard and stayed patient. I never gave up and now my dreams are coming true! I am truly blessed and will never take any of this for granted."
Sounds like the exact type of kid that Brent Venables talks about wanting in his program.
He was the first of the Banderas' that I posted on Sunday morning.
Nice addition to the squad for Venables and Valai!