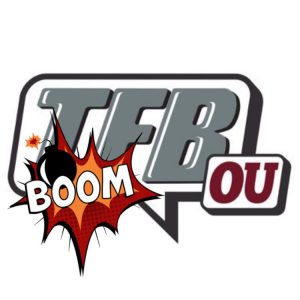 BOOM News! | 2021 Wide Receiver Cody Jackson Commits To OU
Posted on: April 14, 2019
The Spring game was not even underway when Head Coach Lincoln Riley sent out the first set of eyes on Twitter signifying a recruit had given him a verbal commit.
That recruit was 2021 elite wide receiver Cody Jackson out of Richmond, TX (Foster).
The 6'0″ 170 lb Jackson goes to the same high school that current Sooner star receiver CeeDee Lamb went to and he is currently teammates with 2021 OL target and recent visitor, Reuben Fatheree.
Cody will give the Sooners a very good start to the 2021 class and a very strong presence in Texas as a spokesman for the class early on.