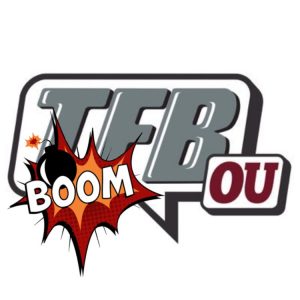 Boom News! | 2021 EDGE Clayton Smith Commits to Oklahoma
Posted on: May 15, 2020
The Sooners landed a major verbal commitment from 2021 edge defender Clayton Smith out of Texarkana, TX today.
New OLB/DE Coach Jamar Cain with the big splash as he landed the verbal commitment from the 6'4″ 220 defender.
Back on Monday on the Donor Board, Super K mentioned that Smith was trending to Oklahoma:
'While I know most people have Clayton trending towards Texas, our source seems to believe this one has actually shifted in OU's favor.'
Smith chose Oklahoma over two dozen plus other offers which included a top six of OU, Texas, Oregon, LSU, Kentucky and Florida State.
Our guy Darius had this quick analysis of Smith back in January:
'Analysis: Smith is an East Texas special. Long, fast, tenacious, and was under the radar prior to last summer. He appears to have a frame that will add and hold weight easily. Due to his athleticism, Smith is being recruited by some as a Tight End, but I believe that his greatest potential lies on the defensive side of the ball.'
Big time get for Coach Jamar Cain as he goes into Texas wins a head to head matchup on the recruiting trail with Texas.