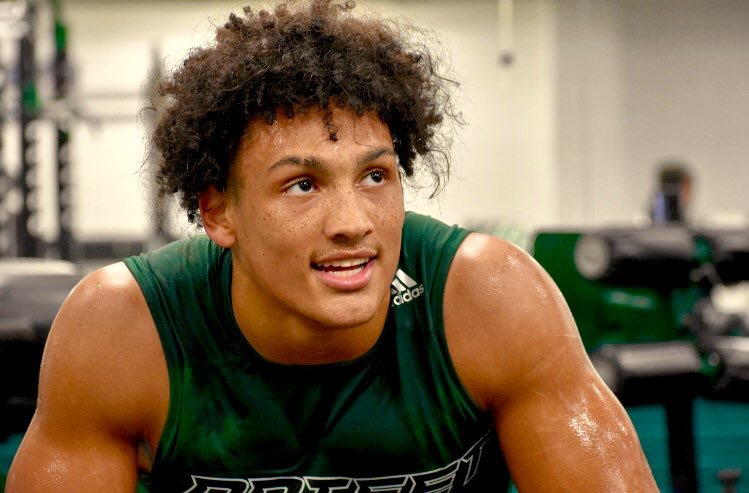 Boom News! | 2020 Running Back Seth McGowan Commits To OU
Posted on: June 6, 2019
The Sooners have landed a verbal commitment from elite 2020 running back Seth McGowan out of Mesquite, Texas (Poteet)
McGowan was the third set of unaccounted eyes which Lincoln flashed on May 23rd. Two sets were flashed that day and he was the first of the pair.
McGowan officially visited the Sooners back in early May which was followed by an official visit to Georgia. OU came out on top in this head to head battle for the star running back.
Following his visit in May Super K had this to say:
Seth remains pretty private in general about his recruitment so he didn't go into detail about a lot of what was said between himself and the staff but he said that it was clear to him that the Sooners see him as a priority and on his end, OU is a priority for him, as well.
"I had a really great talk with coach Riley at the end of my visit just to kind of conclude everything…it left off on a good note".
Seth noted that Oklahoma checks all the boxes for him and added that his "comfort level is very high" when it comes to Norman, OU, and the coaching staff.
This is a big-time pick up for Running Backs coach Jay Boulware and Lincoln Riley as they now have two of the top backs in the country committed and both were big pulls out of the state of Texas.