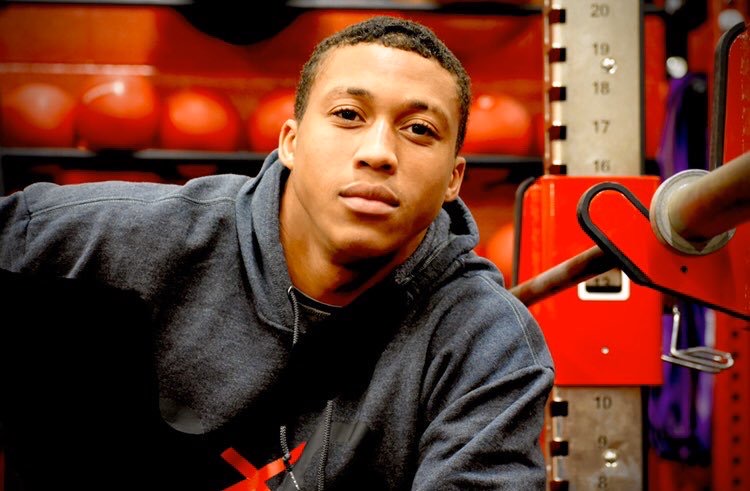 Boom News! | 2020 Defensive Lineman Reggie Grimes Commits to OU!
Posted on: November 28, 2019
The Sooners picked up some serious stuffing for their 2020 defensive line class this Thanksgiving day as 2020 defensive lineman Reggie Grimes announced his commitment to Oklahoma!
The 6'4 240 lb defensive end from Brentwood, TN (Ravenwood, HS) visited Norman back on October 19. He has already taken all five of his official visits at this point. He visited Alabama on September 20th, Vanderbilt on September 27th, Tennessee on October 5th, and Florida State on November 2nd.
Grimes' measurables are impressive and so are his testing numbers as he checks in with a SPARQ verified 40 of 4.58 and a SPARQ verified shuttle of 4.25.
Super K was down to see Grimes shortly after his visit to Norman and he wrote this in his initial update:
"***Sooners are very much in this one. So far, he's taken official visits to Alabama, Tennessee, South Carolina, and Oklahoma.
***Reggie already has a committed date set. He told me he's going to announce his decision on Thanksgiving day.
***He's apparently very close to Sooners DB, Woodi Washington. Washington hosted both he and Keshawn Lawrence.
***The family and Reggie really liked the visit. I like the Sooners chances."
Grimes is an excellent addition to the class and he joins JUCO defensive tackle Perrion Winfrey along with Noah Arinze in the class.
As we reported earlier this week Sooners defensive coordinator Alex Grinch placed a huge focus on landing the talented lineman and it appears that focus has paid off for the Sooners.
Just another thing for all you Sooner fans to be grateful for on this Thanksgiving day!