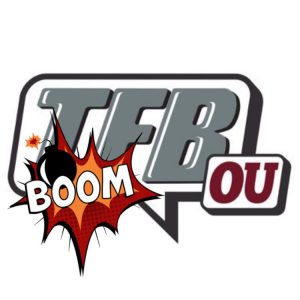 BOOM News! | 2020 DB Dontae Manning Commits To OU
Posted on: April 14, 2019
The second set of eyes that head coach Lincoln Riley tweeted out on the weekend came around 1:15 on Saturday!
Those eyes signified that 2020 DB Dontae Manning had given him a verbal commitment.
The 6'0″ 175 lb Manning chose the Sooners over the likes of Michigan, Missouri, Notre Dame and Nebraska among others.
Manning was originally scheduled to be at Notre Dame's Spring Game this weekend but following a trip to Norman a few weeks ago, he changed those plans and decided to head to OU for their Spring Game.
Manning becomes the first defensive recruit for the '20 Deep' class and the new defensive staff.