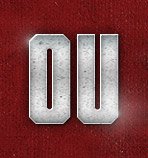 BOOM NEWS: 2016 OL Adrian Ealy Commits to Oklahoma
Posted on: January 5, 2017
2017 offensive lineman, Adrian Ealy (Gonzales, LA) has committed to Oklahoma. Ealy chose the Sooners over a varies of early offers from the likes of Auburn, Florida State, Miami and others.
It only goes up from here I'm officially committed to the university of…..pic.twitter.com/ICcga6DYBC

— Adrian Ealy (@adrian_ealy) January 5, 2017
However, Ealy's decision ultimately came down to Oklahoma and Arizona.
JY's thoughts on Ealy…
Big E goes a legit 6'7″ and is somewhere between 275 and 300.  His arms dangle to his knees, so, much like Orlando Brown, this guy has length that won't quit.  That length really presents problems to defenders who are unable to get their hands on him.  Also his hands are really really explosive, and much more so than I'm used to seeing for such a tall player.  Very explosive hands.  Whether in pass pro or in run situations getting up to a backer, he is very powerful with his punch.  He seems very natural in pass protection, and it appears that the game comes very easy to him.  I didn't see a play where it appeared that he was rushed or out of control.  Ironically a lot of OL play is waiting for the right moment and striking especially in pass pro.  Timing your punch is huge, and it's something that he's really good at.  He's a bit of a waist bender, but I think that's more of a bad habit that he's developed than it is ability.  He's so dominant that he doesn't have to be that technical at his hs, but I believe given Coach B's track record of development, this won't be an issue.
I see him starting out on the right side at tackle and as technique improves, he may slide to the left.  Given that you have Bobby Evans and Orlando Brown in tow for another year or two the progression is solid.  After O leaves you slide Bobby to left and then it's a competition at right between guys like Eric Swenson, Ealy, Daimler, Orso and others.  Ultimately Coach B is a Savant at his trade.  He knows how to build depth, quality depth, foster competition and have consistent levels of performance.  Keep in mind that his best OL in my opinion Cody Ford went down early in the year, in comes Ben Powers and the offense just got better.  Also Erick Wren took over for Alvarez.  I think that the depth, the competition and ultimately knowing that I'm gonna have to work my butt off, regardless of talent will help a guy like Ealy become elite.  He's not the nastiest player I've seen, but that will develop out of necessity.  This is a great get for the Sooners, and I think the OL performance in the Sugar Bowl up against arguably one of the Best DLs in the country was an eye opener for a lot of kids out there.  Like Big O said, "We play Big Boy Football at Oklahoma."