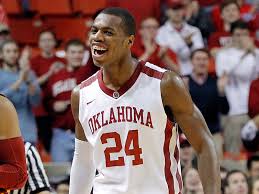 Big 12 Reunion With OU/Mizzou Pairing In Basketball Challenge Series
Posted on: May 7, 2014
Image via Sooner Sports
The match-ups have been set for the upcoming second installment of the SEC/Big 12 Challenge basketball series. Oklahoma will be facing a familiar foe in Missouri with the two programs obviously sharing a conference just a couple years back.
The #Sooners' 2014 SEC/Big 12 Challenge opponent has been announced: http://t.co/jE6ky1bDy3 pic.twitter.com/cOSRFZcotG

— Oklahoma Basketball (@OU_MBBall) May 7, 2014
While the OU/Mizzou match-up does not look to present the most exciting of possible games, it can't possibly be worse than the OU/Texas A&M game from this past season.
As to the rest of schedule, the two most prominent games are clearly Kansas vs. Florida and Texas vs. Kentucky. There had been some hope of an OU/UK game, but evidently the powers that be felt Texas was a more desirable match-up.
The remainder of the SEC/Big 12 Challenge schedule is included below.
Matchups for 2014 SEC/Big 12 Challenge have been announced! Which are you most excited for? http://t.co/rPIE7rYjRc pic.twitter.com/qoTf40OvzK

— Big 12 Conference (@Big12Conference) May 7, 2014