Best Wins of the Bob Stoops Era Tournament: Final Results
Posted on: July 17, 2017
Image of Stoops via USA Today
Welcome to the Round 5 results of our "Best Wins of the Bob Stoops Era Tournament." This tournament started a few weeks ago, with the goal of finding out which wins in the Stoops era were the most beloved by Sooner fans. Each Friday, we offered up a bracket of the Best Wins of the Bob Stoops Era, with different wins going up against each other. You all got the opportunity to vote for the wins you thought were the best until Sunday afternoon. We then posted the results each Monday, with an updated Bracket. Then, we did it all again for the next round.
The whole tournament pitted some all time great wins against each other. The Bracket below shows the results of the entire tournament, and your champion.
Bracket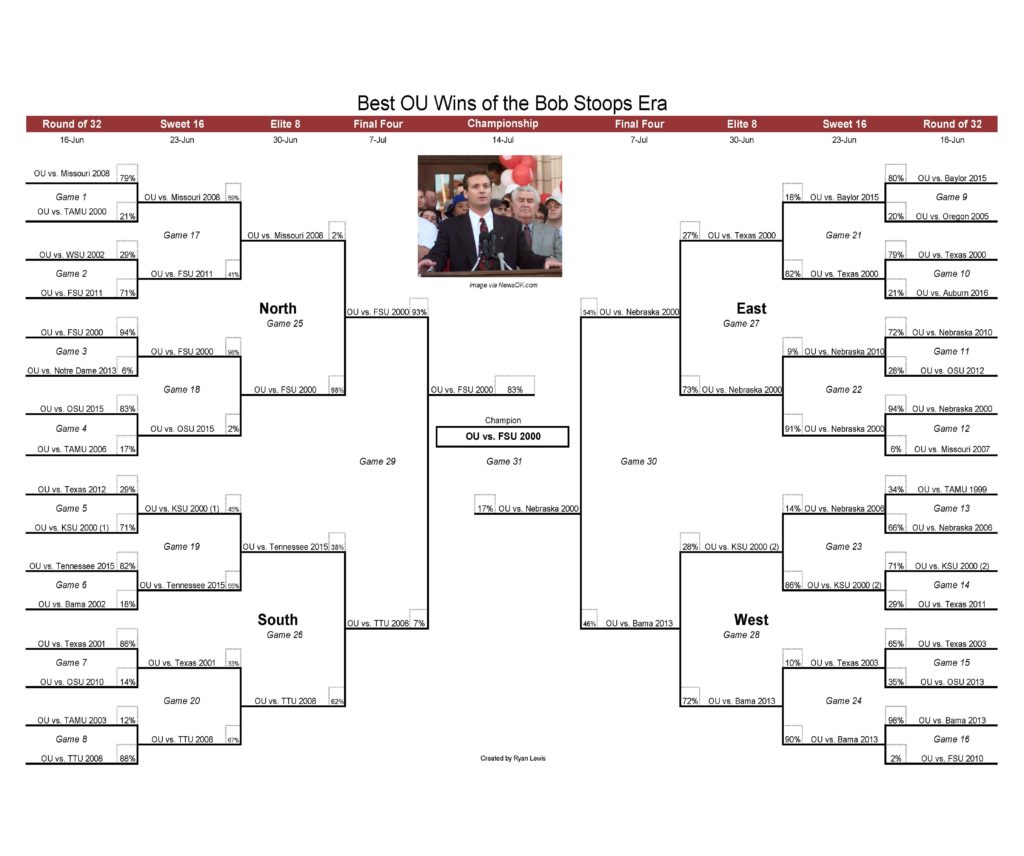 It was very easy to imagine the National Championship game against FSU winning, as it was the lone title of the Stoops era. All the wins shown in the Bracket were great ones. If you haven't refreshed on the NC win recently, please enjoy:
Thanks to all who voted! We'll be doing another voting format soon for the best players of the Stoops era, so make sure to vote on that too!