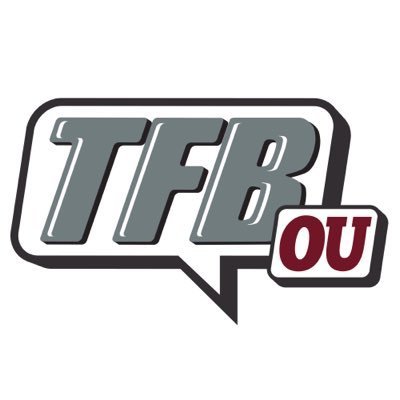 2018 OU Spring Position Preview: Offensive Line
Posted on: March 19, 2018
Spring practice is underway, having started March 10th. Over the next few weeks, we'll be previewing each position group and adding any notes we hear about player performance along the way.
The Sooners have a lot of momentum heading into the spring. A 2017 campaign that was supposed to focus on Baker Mayfield's final season in Norman ended up sharing the spotlight with Lincoln Riley's first year as head coach. Riley and Mayfield led OU to a huge non-conference win over Ohio State, some big conference wins down the stretch, a Heisman trophy, and a berth in the College Football Playoff. Despite an exit from the Playoff before making the Championship game, the Sooners showed everyone that the Lincoln Riley era in Norman is going to be a fun one.
The Sooners lost several key pieces of the 2017 campaign to graduation and the NFL draft, but retained a lot of experience at several positions. We'll look at each position group, focusing on the group's key contributors to see where they are now and what they might become during football season.
Quick Position Overview
One of the most dominant units in all of college football over the last couple of years has been Oklahoma's Offensive line. Coach Bill Bedenbaugh has put together a treasure trove of talent and athleticism to make the juggernaut that is Lincoln Riley's offense go. Coach B has a very specific way that he goes about things, recruiting size, power, and versatility. He recruits interior players who are athletic enough to play outside in a pinch, but are strong and powerfully built enough to spearhead the battering ram in the middle.
Lost to graduation and the NFL are all-everything left tackle Orlando Brown along with Center Erick Wren.  Returning are four guys who I believe will be starters this year.
Bobby Evans:
6'5″ 299 R-Jr. Evans will most likely be bumping over to left tackle from the right side. Bobby has been one of the most undersung offensive linemen out there, but he has been very, very steady on the right.
Ben Powers:
6'4″ 314 R-Sr. Powers has been lining up at the left guard position for the better part of the last two seasons.  He took over the spot after Cody Ford went down against Ohio State with a broken leg in 2016 and has never looked back. It'll depend on which side Bedenbaugh wants him on as he has the versatility to play on the right.
Cody Ford:
6'4″ 346 R-Jr. Ford was on his way to being one of Oklahoma's best O-linemen before going down with an injury. He never quite rounded back into form this past year, but with a full offseason under his belt and an open door in front of him, I expect him to be the other guard along with Ben Powers and a very good one at that.
Dru Samia:
6'5″ 297 Sr. Here's a guy who walked onto campus in 2015 and took over the starting right tackle position for most of the season… as a true freshman! Dru has bumped down inside and played right tackle with the emergence of Bobby Evans.  This has given Coach Bedenbaugh the ability to put his best five on the field.  Again, that versatility.
So who plays center?
I think it'll come down to either Jonathan Alvarez or Creed Humphrey.
Jonathan Alvarez:
6'3″ 315 R-Sr. People forget that Jonathan Alvarez was the starter in the Orange Bowl against Clemson in 2015 and for most of that season as a redshirt freshman. Jonathan is a heck of a player, he just got beat out by Erick Wren. Jonathan comes from a great family and is a really hard worker. I expect this competition to be fierce.
Creed Humphrey:
6'5″ 319 R-Fr. Coach B's O line blueprint has now come to fruition. He now has his jumbo center in Humphrey.  Coaches and players alike have raved about how quickly Creed picked up the offense. This spring will be pivotal in Creed's bid to win the spot. Coach B has shown that he likes to go with veterans and guys he trusts the most. Alvarez has been a starter for him before. Still, he's shown he's not afraid to shuffle the lineup if things aren't quite clicking. See after the 2015 Texas game and after the Houston & Ohio State games in 2016.  This will be one of the more fun matchups to watch to see who will win.
Key Reserves
Young players don't realize it, but this is an opportunity for someone to go bat squat crazy and show coaches what they're willing to do to get on the field. With Samia and Powers graduating after next season, and dependent upon a great year from Bobby, you may be replacing two or three starters up front. The stockpile of four-star talent Bedenbaugh has amassed will need to step up and put themselves in B's mind, along with that of Riley, to get a level of comfort when the spots do open. So who's next up?
People we've heard about as being the rising stars of the young group of reserves are…
Adrian Ealy:
6'6″ 325 R-Fr. Coming out of camp last year, we heard about how athletic Ealy is and what great feet this guy has. This is an opportunity for him to show what strength he's gained in the offseason and be the next tackle in the rotation.
Marquis Hayes:
6'5″ 347 R-Fr. This is a guy who's a much more athletic version of Dionte Savage from a few years ago – just an interior OL Monster. He'll be tough to keep off the field once Ben Powers graduates.
Tyrese Robinson:
6'3″ 332 R-Fr. Tyrese is a pure interior player who doesn't quite have the length to play outside. Still, he's a thumper and has a similar build to that of Erick Wren. I'd expect Tyrese to battle for playing time as a guard in the near future.
Erik Swenson:
6'5″ 317 R-So. The tackle spot has been a logjam of talent with Bobby Evans and Orlando Brown manning the spots along with do-it-all-utility-man Dru Samia. If Erik is going to become a starter at Oklahoma in 2019, he has to seize this spring and next fall. You have so much talent coming in with Tramonda Moore (6'6″ 330), Brey Walker (6'6″ 320), & Darrell Simpson (6'7″ 310), coming to camp in the fall. Swenson and Ealy for that matter have to show the coaches they're the guys or risk getting lost in the shuffle.
Summary
The good news is that Oklahoma, simply put, is more stacked with a two deep on the offensive line than I've ever seen them be. I've been following Oklahoma recruiting since 2003 religiously, and this is the first year where I feel really, and I mean really, good about the depth and talent level that's starting and who's backing them up. Bedenbaugh will have 13 guys who could start at most Big XII programs. I've said it many times, but Bedenbaugh is a mad scientist when it comes to knowing what he needs and recruiting relentlessly to get the right mix of guys on campus. I'm excited to see what these guys can do.