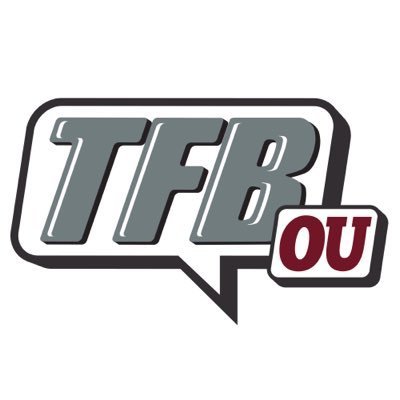 2017 OU Spring Game Observations: Part 2
Posted on: April 10, 2017
Brandon gave some fantastic observations from the Spring Game in Part 1 – if you haven't read it yet, check it out here: 2017 OU Spring Game Observations: Part 1. Here in Part 2, I'll share additional things that I saw and my thoughts from the game. I'm going to try to not repeat too much of what Brandon covered in Part 1. What I will do is give quick notes on players and position groups.
Quarterback
The Sooners' riches at this position are almost unbelievable.
Baker Mayfield, unsurprisingly, didn't play too much. The game was more of a chance to evaluate the backup options.
I don't know if you've heard, but Kyler Murray is really fast. Possibly his most exciting play of the day was a long run featuring several quick cuts that got called back for a penalty. I very much agree with Brandon's analysis: not only was his speed on display, but he looked like a much more complete quarterback.
Austin Kendall has some excellent arm strength and seemed to be even more comfortable in the offense.
Chris Robison, while looking like a freshman, really did show some good promise for the future. He made a few fixable mistakes, but also showed his mobility and throwing ability a few times.
Running Back
Rodney Anderson, as expected, didn't take a lot of snaps. He did look strong and fast though.
One back to really impress me was Abdul Adams. He looked so comfortable in the backfield. Adams was thrown into the spot of third back last year after the departure of Alex Ross and the injury to Rodney Anderson. It's really obvious that a year in the system did him a world of good. I'll fully admit that I thought he may get a little buried on the depth chart this season, but he's going to really fight for playing time.
Marcelias Sutton was another standout. He is so quick and makes cuts in really small spaces. I also thought he did a good job of keeping his feet moving after initial contact.
Trey Sermon also got some good playing time. He did make some small freshman mistakes, but is big and strong. He was used a couple times in the pass game as well.
Jeremiah Hall saw the field several times. I think he will fit in well at the Flowers-type role in the future.
Receivers
As Brandon mentioned, Mead is really moving in the right direction. He had some big catches, including one very long touchdown. His adjustments to a few throws spoke well to the continued development from the coaching staff.
Even with the vanilla nature of the game, Marquise Brown's speed was on display. There were several plays that he would jog for about 8 steps, make a fake cut either right or left, and then turn on the burners downfield. He went past Motley a couple of times, although Motley really did a great job of staying with him.
Nick Basquine, Mykel Jones, and Mark Andrews all looked good. Nothing too crazy, but they didn't get that many targets anyway. I think Jones looked the most improved from last year of the three: just continuing to be more comfortable in the offense and running well once he gets the ball.
Speaking of targets, I haven't seen any stats of this nature, but I'm pretty sure Dahu Green got the most targets Saturday. I don't know if that was the coaching staff's way of testing him or just him doing a good job of being open. Green is one we mentioned needing to step up this spring to show the staff what he could do. He is built so well and really has the body to be a big receiver for the Sooners; however, some of the same inconsistencies that he's shown his first two seasons were still on display Saturday. He had a drop early, then a nice catch the next play. He used his body to make a great catch on the sideline later as well. If he can develop consistency, he can make an impact this fall. If not, he may lose any shot at playing time.
Grant Calcaterra was fun to watch at the game. He had a couple nice runs after catches. I told K this on Saturday and he mentioned he'd actually heard almost the exact same thing from a source: if you put Calcaterra and Andrews both in a red jersey with no number on it and let them run a route side by side, I don't know that I could tell you the difference. Not only are they built roughly the same (Andrews has a bit more muscle with him being several years older), but their manner of play is strikingly similar. I'm sure part of that is Calcaterra getting to learn from Andrews this spring, but it also speaks to Calcaterra's ability and the knack of the coaching staff to develop guys well. He may earn himself some playing time as a true freshman.
I didn't see Zach Farrar or A.D. Miller anywhere. I'll be checking on why this was this week.
Something that stood out to me was the play of a few under-the-radar guys. Sam Iheke, Reggie Turner, and Myles Tease all got some targets. I thought Iheke did a great job getting open and Turner really displayed some quickness. This goes to show the depth of this receiver group, and that's without the coming additions of Ceedee Lamb, Charleston Rambo, and Jeff Badet.
Offensive Line
With several different lineups and combinations of guys, it's hard to read too much into the unit. Regardless, they did look good and really bought the quarterbacks some time for the most part. They do have some excellent depth at pretty much every spot on the line, aided by the versatility of several guys. No real surprises that I saw. The only real note I took away was…
Creed Humphrey. He looked quite good. Super K had some great praise on him in an open post last week, and Humphrey backed up every good thing said. He is such a big guy, which is huge (pun intended) at the center spot. Humphrey really uses his hands and size well.
Defensive Line
I thought this group did very well at stopping the run. They plugged up some holes and stopped most runs quickly. They also got into the backfield on occasion, although not too frequently.
One obvious question for this group coming into the game was the formation shown. There was a mix of 4 man lines and 3 man lines throughout the day.
Gallimore unsurprisingly played well. He got into the backfield on more than one occasion. A batted pass from him against Murray stood out to me. Although Murray's height does make this a little easier, he still did a great job of being aware.
I thought Kenneth Mann was another guy to really stand out. He got some penetration into the backfield on several occasions.
Linebacker
News flash – Caleb Kelly is really good. I'm trying to taper my expectations of him, as they're pretty much through the roof right now. He looked noticeably more athletic than just a few months ago, which is saying something. One play that stuck out to me was in quarter three. He got into the backfield, where Sermon was blocking for the quarterback, and absolutely abused Sermon. The QB (can't remember who it was for that drive) got the ball off, but it certainly was fun to watch.
Jon-Michael Terry, Ricky Deberry, and Emmanuel Beal all got good playing time. Terry stuffed Sermon on a play in (I believe) the fourth quarter. However, I'm not sure that any of them stood out over the other.
Kenneth Murray is every bit as athletic as we've heard. He did look like he's still figuring some things out, but he's athletic and works his butt off when he's out there. He finished every play he was in for very well.
I'm not sure what he will technically be used as (OLB or DE), but Addison Gumbs had his hand in the dirt on the edge every time I noticed him. I saw him get into the backfield well in the first quarter.
As TFB mentioned recently, Mark Jackson got some time at outside linebacker and looked good. He had his hand in the dirt and really seems to have developed well.
I had hoped to see Arthur McGinnis more, but – unless I just missed him – he didn't see the field until the fourth quarter.
Secondary
This was the group that stood out the most to me. They have obvious potential, but have to replace a starter at free safety and have a battle at the cornerback spot. With that said, they exceeded my expectations.
Parnell Motley was undeniably a star of the day. He looked excellent. The very first drive, he was covering Marquise Brown. Brown got a step on him, but Motley stayed with him. Mayfield threw a long pass to Brown close to the goal line, and Motley positioned himself to pick him off. He showed some excellent athleticism with a nice dive to bat down a pass later on. He reminded me a little of the best parts of Zack Sanchez – he has a nose for the ball and stays with his man even when beat by a little bit.
Justin Broiles got some playing time. He looked good overall, but I'm pretty sure he was the one to let the long Mead touchdown go (if I'm wrong, my apologies).
There was a PJ Mbanasor sighting! He had a good play, then slipped the next play and let whoever he was guarding get ten yards. I hope he can find some playing time. He really has the size and potential to be good.
I thought the safety group did well. Will Sunderland will be a good replacement to Ahmad Thomas. Kahlil Haughton took snaps for the injured Steven Parker and did well. The young Chanse Sylvie also got some playing time, and did a nice job of hunting down the ball.
The thing that excited me the most about this group, besides Motley, was a fundamental thing – they turned around and looked for the ball when passes were coming their way. This was a particular frustration of mine (and I know I'm not alone) last season, as many times this technique could have prevented a completion. The whole secondary looked improved to me.
Special Teams
I know that returners are a tough position to judge at a spring game, as the cover teams aren't exactly going all out to stop the returners. With that said, it was interesting to see who was back there. Mykel Jones, Abdul Adams, and Rodney Anderson were guys I noticed in particular. Anderson returned one all the way and looked good doing it, although again the coverage team wasn't going 100%.
One thing I had hoped to see was help for Austin Seibert, as he is being asked to do a lot right now. I didn't see anyone else taking over any duties, however, as he was doing pretty much everything but dance out there.
Overall
As Brandon mentioned in Part 1, this team has some excellent depth.
While the offense lost some key playmakers, the returning experience and depth at quarterback and offensive line should give Sooner fans great comfort. Additionally, the backs and receivers have a load of talent to search through to find stars.
Defensively, we knew the linebackers were going to be good, and they did nothing to dispel that notion. The secondary looked even better than I expected. The defensive line is the group most in need of development. Brandon already stated it, but the addition of a transfer to this defensive line would certainly help.
Sooner nation should feel good about the team heading into 2017. They have the tools to be something special.