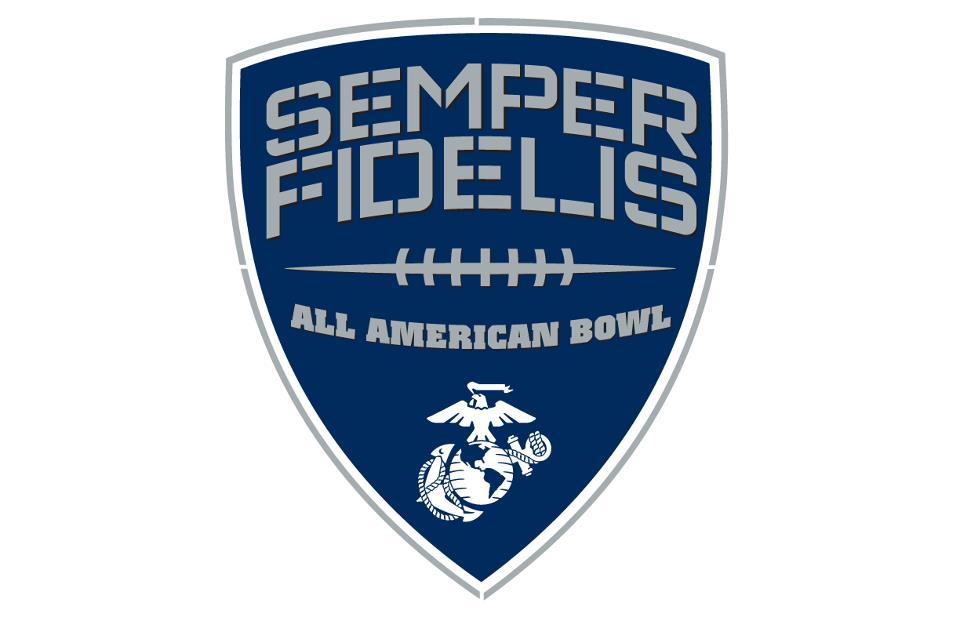 2014 Semper Fidelis All-American Bowl (UPDATED: Monday 7:20 am)
Posted on: January 5, 2014
The 2014 Semper Fidel All-American Bowl airs tonight at 8:00 pm CST on Fox 1. There will be a number of OU commits/targets playing in this game:
Tito Windham (DB) – OU commit
Deondre Clark (DE/OLB) – OU target
Kenyon Frison (OT) – OU target
Marcus Green (DB) – OU commit
Carson Meier (TE) – OU commit
Steven Parker (DB) – OU target
Dallis Todd (WR) – OU commit
Kendall Randolph (DB) – Kendall tweeted out that he spoke to coach Bobby Jack Wright yesterday. We're working on getting you confirmation.
Jordan Brailford (DE) – not an OU commit or offer but an Oklahoma kid
UPDATE: Some of us watched the Semper Fi game and discussed it so we wanted to add a few notes on what we saw.
– Kenyon Frison is athletic but really raw. Missed a number of blocks and it had a lot to do with his technique.
– Tito Windham is an explosive athlete. Also looks raw in terms of his footwork but no denying he plays above the rim and has great recovery speed. Also had really good acceleration in the open field on a kick return. I always though Tito was fast but he got to his top gear quicker than I expected.
– Jordan Brailford is a really nice pass rusher. He thoroughly impressed. Great inside move and definitely flexible. Can get skinny and split a double team. Wasn't as sold on his physicality against the run but there was a lot of obvious holding calls that weren't called. And he has a frame to add weight. OSU might have grabbed a player.
– Didn't really see much of Marcus Green other than the penalty on the sideline. He is a very long kid. Impressive frame. Not sure he runs like a corner though. It'll be interesting to see him in 7-0n-7 this summer.
– Steven Parker is a big kid as well, though I already knew that. Thought it was funny that the announcer listed a number of schools and left off Oklahoma (he was clearly mistaken because OU is the favorite). Saw Parker make a tackle where he lost ground but it just looked like he didn't really get his hips into it and strike the ball carrier. No matter…we all know Parker is a physical safety that can lay a hit.
None of us really noted anyone else.