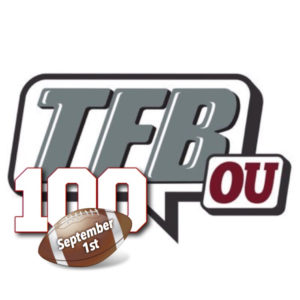 100 Days to Football Time in Oklahoma: #88 Jordan Kelley
Posted on: June 5, 2019
The Path to Norman
Kelley and the Sooners had a long relationship. Hailing from Tulsa Union (OK), the same high school that produced recent Sooners like Tre Brown and Patrick Fields, Jordan received an OU offer at his Junior Day in February, 2017. As an OU fan growing up, it was hard to beat out Oklahoma, and he committed a month later.
Career so Far
Despite appearing in two games for OU, Kelley was able to redshirt under the new NCAA rule. It was a nice showcase of how beneficial the new rule can be in gaining experience without sacrificing eligibility. He is a strong presence and someone Sooner fans enjoyed seeing.
Current Profile
Position: Defensive Linemen
Height: 6'3"
Weight: 294
Stats

Highlights
2019 Season
Unfortunately, Kelley suffered a lower leg injury in April that will most likely keep him out for the 2019 season. Hopefully the talented lineman can heal and come back ready in 2020.