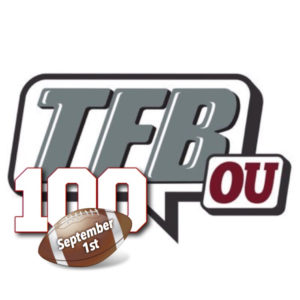 100 Days to Football Time in Oklahoma: #87 Spence Jones
Posted on: June 6, 2019
The Path to Norman
A Nashville, Tennessee product, Jones stopped at Liberty University on his way to Oklahoma. After playing quarterback in high school, Jones took over a receiver role in college. Following a short time there, Jones joined the Oklahoma program after his 2017 season with Liberty.
Career so Far
Jones took a redshirt season in 2018.
Current Profile
Position: Receiver
Height: 6'1"
Weight: 196
Year: Redshirt Junior
2019 Season
Although the receiver position is a deep unit for the Sooners, the Lincoln Riley offense is known for utilizing lots of playmakers. Additionally, walk-on receivers have had success at the position in recent years. Hopefully, Jones can represent the Sooners on the field this season.